Chaney's corn maze is open and ready for explorers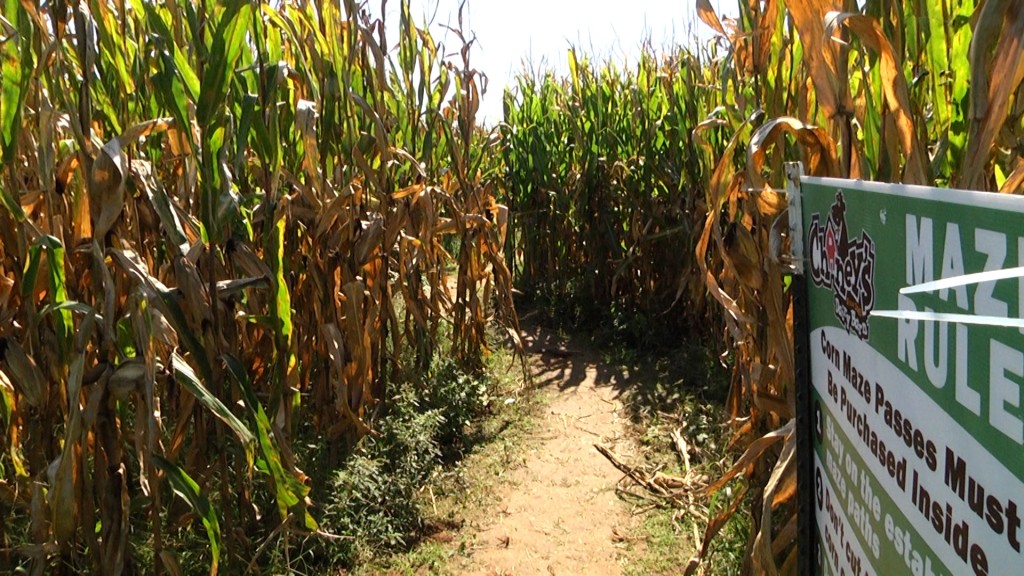 BOWLING GREEN, Ky. – A chill in the air at night and the hot sun heating up the day means fall is here.
And with fall comes fun from Chaney's Dairy Barn.
This year's corn maze is finally open and ready for the public to enjoy!
Featuring a six-acre corn field with a maze, kids and adults can run, walk and explore the vegetation and try their best not to get lost inside.
But before you begin your trek, stop inside to get your map, because Joanna Porter, the manager of Chaney's says it's a hard one this year!
"The corn maze is fun because some people like the thrill of getting lost in your on a farm you're in the corn in the fall time you know what better way to do something like that I think it's gonna take you 30 to 45 minutes and while you go through just have a good time the corns really tall really thick I think it's a really good corn maze this year," said Porter.
Part of the proceeds from the maze go toward the Stuff the Bus Foundation to help local kids.
The maze is open during normal business hours but will close one hour earlier to allow all explorers to complete the maze before closing time.