Cave City native restores Ace Theater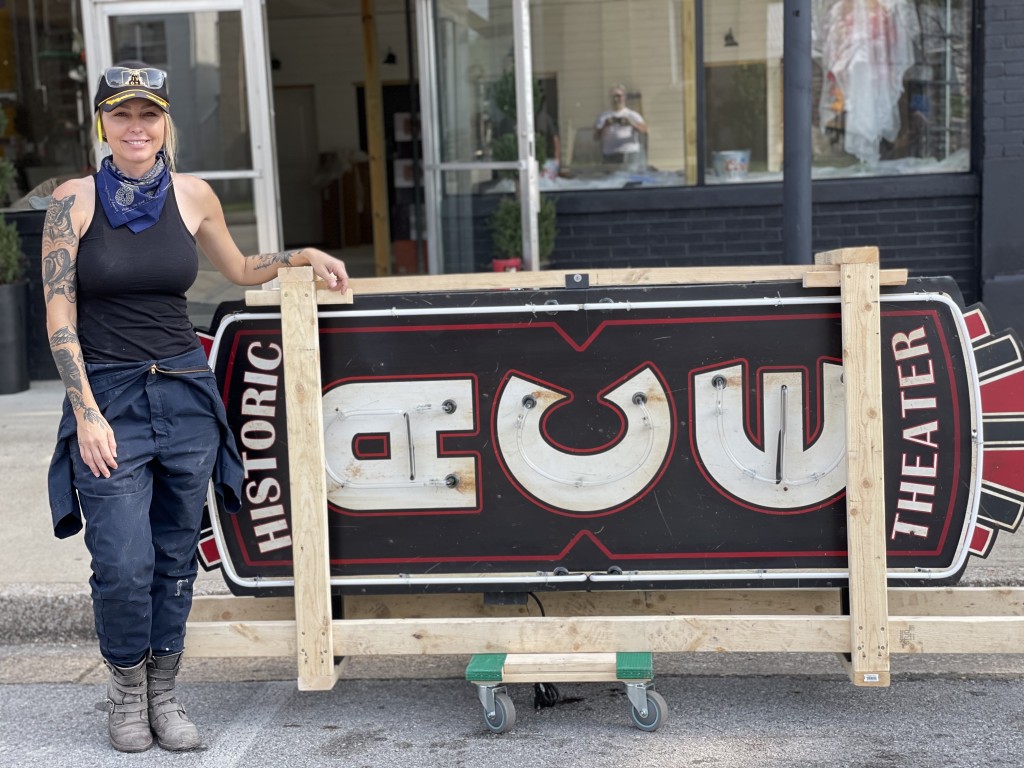 CAVE CITY, Ky. – One woman has been working hard for two years to honor a piece of history in Cave City, and soon people will be able to see her work in all its glory.
The Ace Theater in Cave City was the heart and soul of the town from the 1930s to 1950s. Cave City native Leticia Cline bought the building and restored it completely from the awning to the roof, to the floor braces and windows and especially the four layers of flooring. 
The restored main entrance is already one small business' new home. Cline said she's looking for businesses to fill the other parts of her theater. 
The piece she is most proud of was the double sided neon sign she created which uses the font and art deco design from the original 30s design. 
"People now actually think that it's the original sign, but it's not. I wish I'd found the original signs," said Cline. "But I think that that's something really to be proud of because that's going to be here forever. It tells what this place used to be. And then it looks so good that people actually think it's been here forever already."
The building officially opens this Friday. Next Thursday, Cline will host a lighting ceremony at 6:30p.m. where people can come check out the newly restored piece of history.