Crews fight garage fire on Nashville Road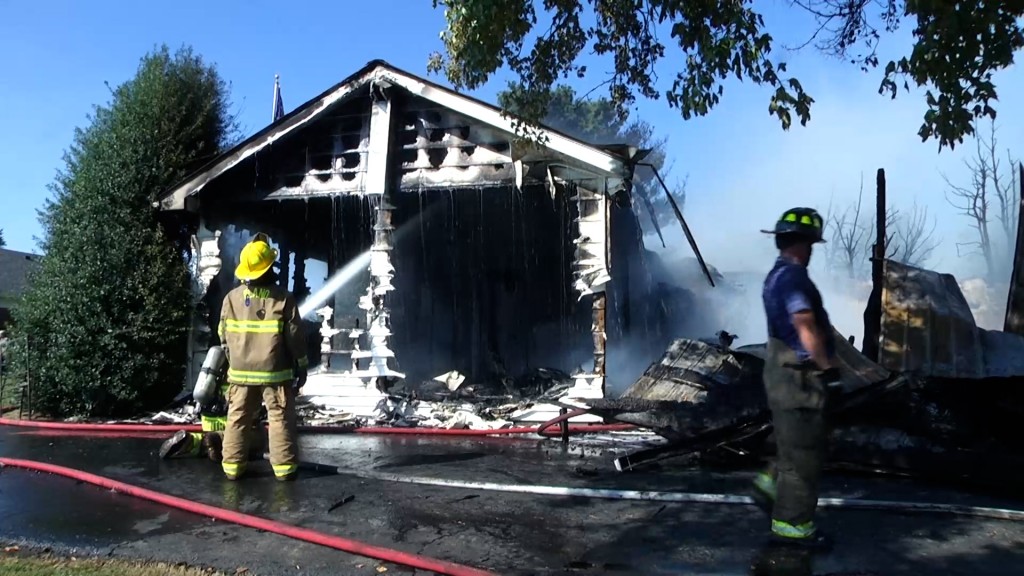 WOODBURN, Ky. – A detached garage used as a large workshop in Woodburn burned almost completely to the ground Tuesday afternoon.
The call came in at around two o'clock at a farm off of Nashville Road.
Woodburn, Browning, Alvaton and Plano units responded and had to truck in water to get the fire under control.
According to Woodburn Fire Chief Bob Skipper, there were no injuries.
The owners say their dog actually alerted them that something was wrong and that's when they saw the flames.
According to Skipper, the family was burning trash behind the building and believes that to be the cause of the blaze.
An old tractor the family considers to be of sentimental value was inside the barn and is likely destroyed, according to Skipper.
This fire is not too far from where officials have been investigating a number of suspected arson cases, but Skipper says he does not suspect arson at this time.