Allen County-Scottsville High School gains new girls soccer coach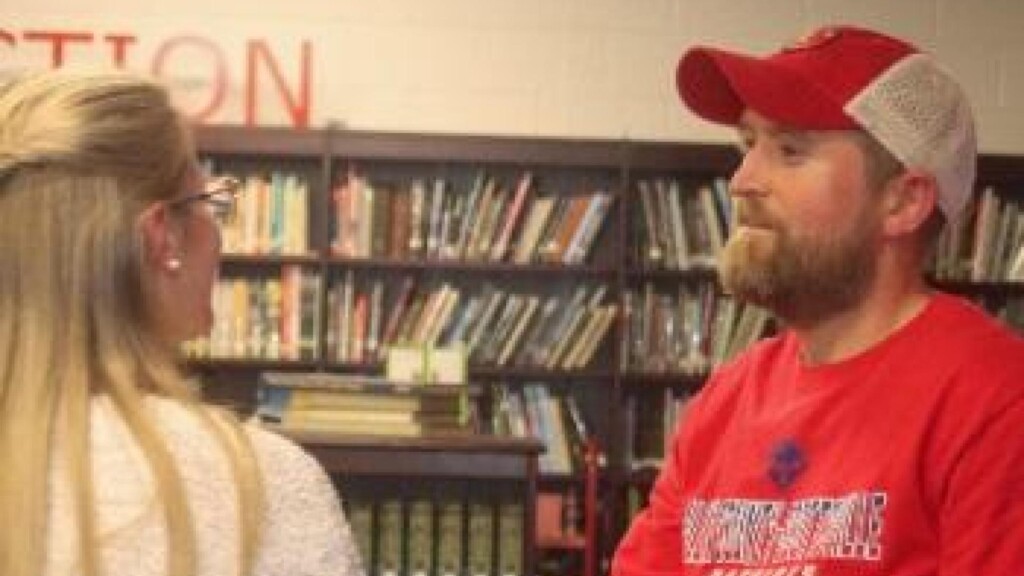 SCOTTSVILLE, Ky. – Allen County-Scottsville High School officials announced the new Lady Patriot soccer coach last Friday.
Clay Dobbs will lead the program during its ongoing emergence at the varsity level, according to Allen County-Scottsville Athletics.
Dobbs replaces Ashley Murphy, who stepped aside following last season. A release states Murphy guided the team for two years, overseeing the program's transition from a junior varsity level to a varsity level. Last fall, the girls' first official varsity season, the Lady Patriots posted a 4-15 record. Wins came over Edmonson County, Butler County and Clinton County. AC-S also notched two ties and dropped a pair of overtime/penalty kicks decisions to Glasgow. Recognizing the need for the Lady Patriots to be guided by a coach with more experience, Murphy resigned following the season and opened an opportunity for a new leader.
"We have found a great fit for our growing program," said AC-S athletic director Brad Hood. "My goal is for soccer to continue to build upon what coach Murphy and the players have started. I think, with everybody coming back, we will be more competitive. To build this program to where we want to go takes commitment. You all have laid the foundation but now we want to build upon that. Coach Dobbs is ready to get started. We feel he is the perfect fit to take our program to the next level."
Dobbs brings over a decade of coaching to the field, as well as a desire to develop AC-S's young program.
"This will be my 11th year coaching soccer," Dobbs said. "My coaching has been at SKY in Bowling Green. I am also a U.S. soccer national license holder. I have coached at both the rec level and the club level. I feel as if I'm at a point in my life, with my experience and my love for the game, that I'm at a point I can take a program to where it needs to go. I love kids and I love the game."
The fact that AC-S girls soccer is still in its infant stage, Dobbs is looking forward to the challenge of building the program.
"I'm excited to be able to take over a team that I can mold and make into what's needed at AC-S," Dobbs said. "We will jump on it quick with conditioning. Soccer is not just summer and fall. It's almost year-round."
In speaking to the team, Dobbs outlined his plans. The squad will be asked to participate in conditioning activities— indoors at the athletic complex and outside as weather permits to prepare for the summer and the start of official practice in mid-July. Dobbs also noted that his plan is for the girls program to reach out to the community through involvement activities.
"You have to show character on the field and off as well," Dobbs said. "The girls and I will also be involved with youth soccer and the middle school program as well."
Dobbs also expressed appreciation for the opportunity entrusted to him.
"First, I want to thank God for this opportunity to be here. He continues to bless me in everything even though I'm not worthy," Dobbs said. "I'm thanking for my daughters (Addie and Lexie) being here today and supporting me in everything I do, and also thank Coach Hood for believing in me, and thanks also to SKY in Bowling Green allowing me to coach."
The Lady Patriots are expected to return their entire roster from last year. The squad had eight juniors, nine sophomores and four freshman. Three eighth graders were on the middle school roster. High school students interested in joining the team can contact Dobbs through the athletic department at AC-SH.