Abbey Norvell crowned WKU's 2021 Homecoming queen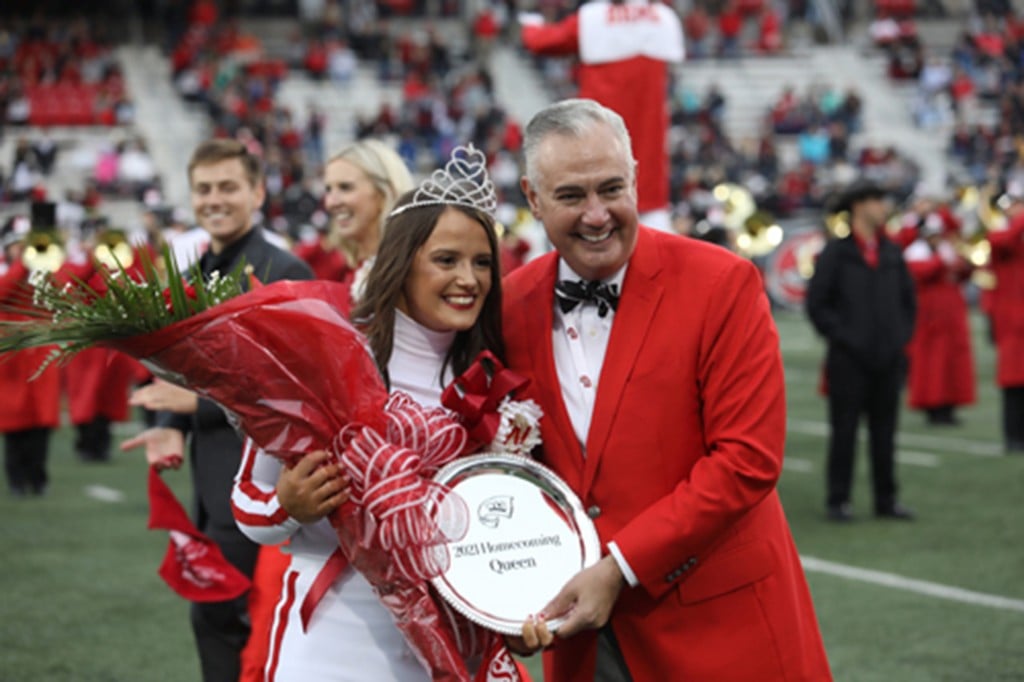 BOWLING GREEN, Ky. – Abbey Norvell of Corbin was crowned Western Kentucky University's 2021 Homecoming queen on Saturday (Oct. 30).
Norvell, the daughter of Martin and Ashley Norvell, is a Journalism major with minors in Creative Writing and Sales and was sponsored by Alpha Omicron Pi and Kappa Sigma.
First runner-up was Ryann Gillespie of Memphis, Tennessee, the daughter of Rita Houston and Dennis Gillespie. She is an Anthropology major with minors in History and Folk Studies and was sponsored by National Pan-Hellenic Council.
Second runner-up was Kallie Jo Smith of Lawrenceburg, daughter of Joe and Tamara Smith. She is a Psychology major with a minor in Child Studies and was sponsored by Phi Mu, Delta Tau Delta and Sigma Nu.
Awards were presented by 2020 Homecoming queen Sarah Harne and WKU President Timothy C. Caboni at halftime of Saturday's WKU Football game at Houchens Industries-L.T. Smith Stadium.