WKU Volleyball: Lady Tops down Arizona State, drop first match to Louisville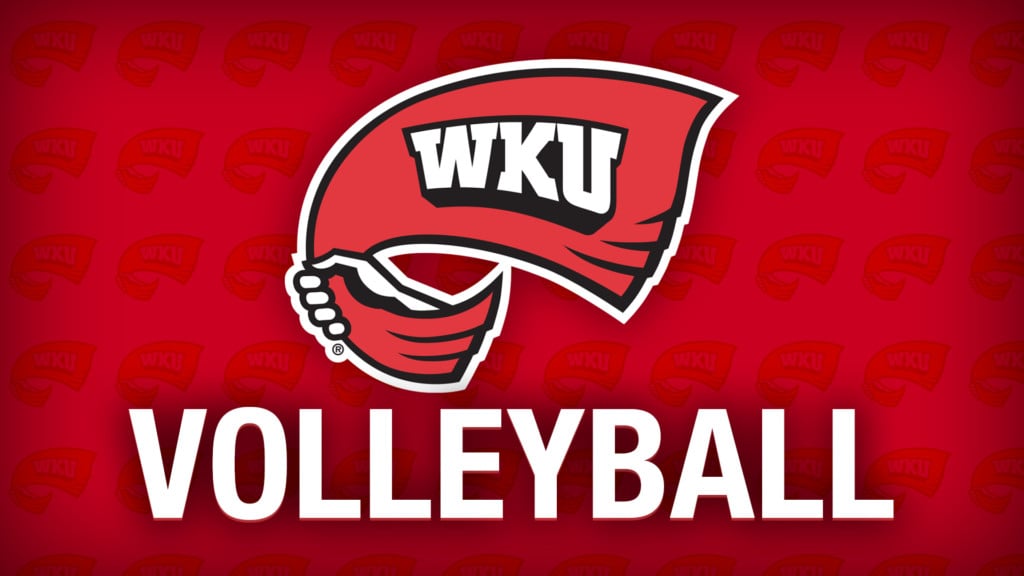 LOUISVILLE, Ky. – With a four-set win over Arizona State, WKU Volleyball pushed its record to a perfect 4-0 before suffering its first loss of the season to weekend host, No. 24 Louisville Friday night. Nadia Dieudonne and Paige Briggs would each record a double double on the day while Lauren Matthews led the squad in kills (25) and blocks (12).
"Today was a disappointing day from an execution standpoint, but we can't fault our kids' effort," head coach Travis Hudson shared. "They are playing very hard, we just have to execute at a higher level and that is my job to get that done. I love this group of kids and they will continue to get better and better."
The last time WKU played two Power Five teams in the same day was Aug. 31, 2013, when the Lady Toppers also split the day's decisions. WKU has met two Power Five squads on the same day a total of five times in program history, splitting the day four times and sweeping the day once (2012).
WKU 3, ARIZONA STATE 1
WKU Volleyball handed Arizona State its first loss of the season to open weekend play from the Fleur de Lis Tournament hosted by Louisville. The Sun Devils are now 3-1 on the young campaign while the Lady Toppers are out to a 4-0 start.
After a slow start to open their first frame of action in Louisville, WKU Volleyball fell 25-21 to Arizona State despite several attempts at a late rally. The Red and White trailed by as much as 19-13 before pulling all the way back within two at 23-21. Sophia Cerino tallied four of WKU's 12 kills as the team worked at a .132 clip.
Nadia Dieudonne neared double-double territory after just one set with eight assists and eight digs before breaking into double digits in both categories in the second frame. The Louisville native would finish with her second double double of the season, posting 39 assists and 17 digs.
Trailing 18-10 in the second set after Arizona State grabbed the next point out of WKU's second called timeout of the frame, the Lady Toppers went on an eight-point run to knot the set at 20-20. Arizona State's final lead of the frame came at 21-20 before the Red and White rattled off five quick points to steal the set. Finishing with a 15-4 run, Kayland Jackson led the Tops with four kills during that stretch. As a team, WKU tallied three blocks during the run while Cerino added three aces.
Arizona State opened the third set with a quick 5-1 lead before the Red and White evened things up at 5-5. However, ASU would once again jump out to a big lead, taking an 18-9 lead before the Lady Toppers would piece together an 8-1 run to pull back within two at 19-17. Following a Sun Devil timeout, Dieudonne delivered her fifth kill of the match and three points later the set was even at 20-20. Another kill by Dieudonne and a couple by Paige Briggs along with an ace by Logan Kael helped the Tops secure the third set after posting an 18-7 run to close it.
With a 2-1 lead in the contest, set four saw the Red and White reach double-digits first for the first time of the match. Soon after, WKU owned a 13-8 advantage following back-to-back kills from Cerino and Katie Isenbarger to force an ASU timeout. With Cerino back serving, WKU pushed ahead to a 17-11 lead after the senior's eighth ace of the match. The fourth set would ultimately be the largest margin of victory in the match as WKU claimed in 25-18 to open the weekend in Louisville 1-0.
Three Lady Toppers finished with double-digit kills as Lauren Matthews struck for 12 while Cerino and Jackson each added 11. WKU finished with 54 kills as a team while working at a .230 offensive clip and limiting Arizona State to a .189 rate.
WKU's defense was led by Kael's 18 digs, marking the second time the junior transfer has led the squad. Dieudonne (17) and Briggs (10) both also hit double-digits in the category.
From the service line, WKU tallied nine aces with eight coming off the hand of Cerino – the third-most all-time in a single match by a Lady Topper.
At the net, WKU out-blocked Arizona State 11-5 for the Tops' first double-digit effort of the season. Matthews led the charge with eight – a new career high for the sophomore.
MATCH NOTES:
WKU Volleyball is now 2-0 all-time against Arizona State and 3-6 all-time against Pac-12 programs (3-3 in last six meetings).
The Lady Toppers improved to 4-0 to start the season for the ninth time under Travis Hudson. WKU has won a regular-season or tournament championship all eight previous seasons with such a start.
Nadia Dieudonne recorded her second double-double showing of the season with 39 assists and 17 digs.
Sophia Cerino registered eight service aces – one shy of the WKU single-match record shared by Cindy Hudson (1991) and Beaven Hill (2000). Cerino ties Teresa Harrison and Michelle Mingus for third-most after the pair each recorded eight aces at EKU on Sept. 4, 1990.
LOUISVILLE 3, WKU 1
After top-25 ranked Louisville scored the opening point of Friday night's meeting, WKU would explode out to a 13-6 lead. UofL would chip away at its deficit using an 8-0 run to eventually take a 20-15 lead. The hosts would give WKU a taste of its own medicine and complete the comeback, winning the opening frame 25-18.
WKU trailed in set two, 16-10 but would slowly chip away at the Cardinal lead. After a 5-0 run, the Lady Toppers gained the lead at 19-18 before a Louisville timeout. The sides would trade points before the Red and White closed it out with a 25-22 victory. WKU would post a 15-6 run to close the frame and even the match at 1-1.
Out of the break, WKU and Louisville worked back and forth but ultimately the Lady Toppers would reach double digits first. Louisville would push ahead to a 21-16 lead before WKU clawed back to pull within three and force a UofL timeout. Back-to-back kills by Matthews would pull WKU within one at 23-22 to force Louisville's second stoppage but the Cardinals would claim the next two points to grab the third-set decision.
In the final set of the day, Louisville was the first to double digits with a 10-6 lead and would jump ahead to an 18-10 advantage. The Cardinals would end up holding on for the 25-15 fourth-set win to claim the decision.
With the WKU loss and Louisville win, both teams would leave the gym with 4-1 records. A defensive battle throughout, WKU's offense was held to a .093 clip while keeping the Cardinals at bay with a .210 rate. The Lady Toppers out-blocked Louisville 12-9.
Katie Isenbarger led WKU with three solo stuffs and four block assists while Sophia Cerino recorded six block assists as well.
Offensively, Matthews led the Tops with a .500 attack rate. The sophomore deposited 13 kills on 22 swings. Paige Briggs added 11 kills and 10 digs for her third double-double showing of the season.
In total, the match saw 19 ties and seven lead changes. The lone set without a lead change was the fourth frame.
MATCH NOTES:
WKU is now 0-17 all-time against Louisville. The Lady Toppers have dropped each of the last five decisions in four sets.
Freshman Paige Briggs recorded her team-best third double double of the season.
Logan Kael led WKU in digs for the third match this season, recording 14. The junior transfer was perfect for WKU in serve-receive with zero errors.
WKU Volleyball is now 11-10 against Power Five opponents (including both of Friday's decisions) since joining Conference USA.