UPDATE: 15 horses killed: Donations pour in, reward increases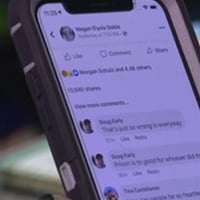 (CNN) FLOYD COUNTY, Ky. – We're getting more details about a shocking case of animal abuse out of Kentucky, where 15 horses were shot and killed.
The story is getting national attention…inspiring donations and resulting in a higher reward in the case. Initially, the reward was just $500. Now it is in the thousands. Connor James Reports.