Traffic stop in Simpson County leads to drug charges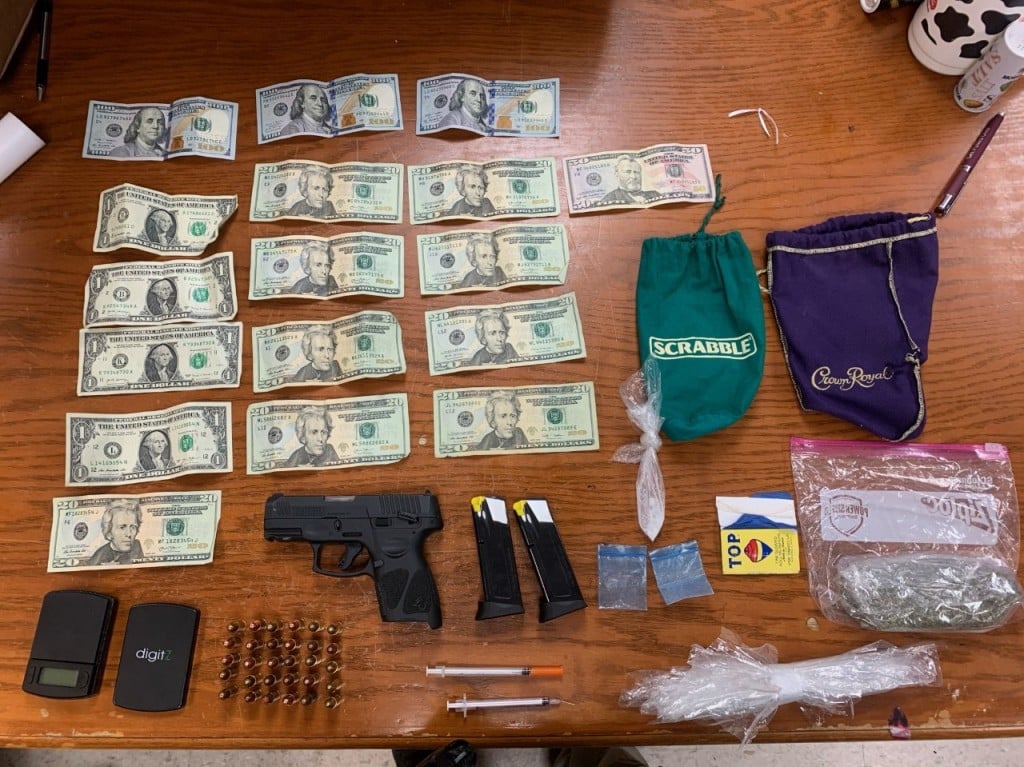 SIMPSON COUNTY, Ky. – On Tuesday, January 5th, a Simpson County Sheriff's deputy conducted a traffic stop on  Scottsville Road.
According to a press release, the vehicle failed to dim it's headlights as it passed the deputy. Deputy Wight made contact with the driver, Robert Wilson, 50, of Bowling Green.
During the investigation, Deputy Wright located multiple different types of drugs and drug paraphernalia and a handgun. It was determined that Wilson was a convicted felon. According to the release, Deputy Wright also learned the vehicle was entered as stolen from Nashville.
Wilson was arrested and held in the Simpson County Detention Center.
He is charged with failure to dim headlights, failure of non-owner maintain insurance, operating on a suspended license, possession of marijuana, trafficking marijuana less than eight ounces, possession of controlled substance methamphetamine, drug paraphernalia, receiving stolen property under $10,000, convicted felon in possession of a handgun and failure to notify the department of transportation of address change.