Students at North Jackson Elementary get interactive lesson for national school milk day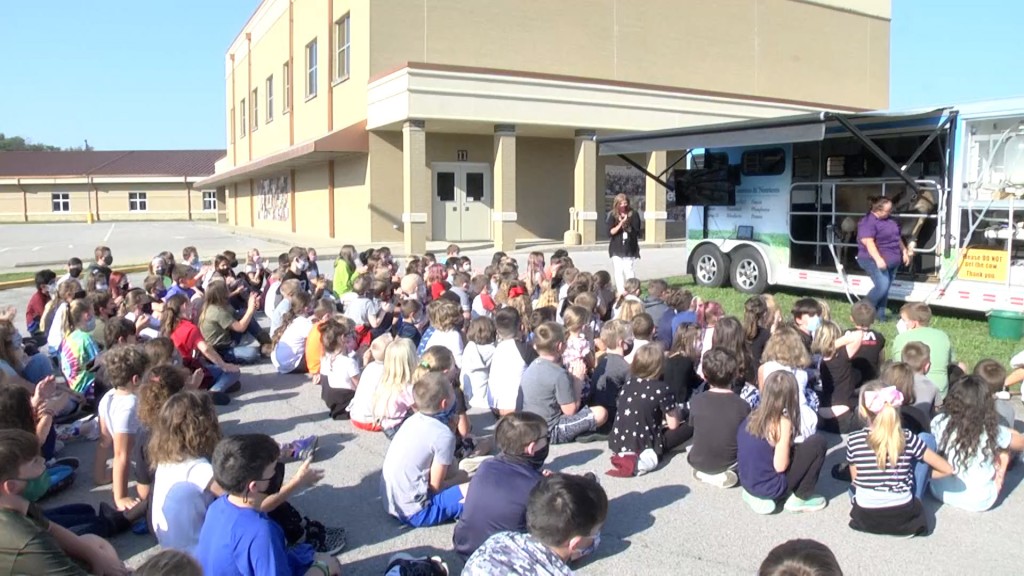 GLASGOW Ky.- Students at North Jackson Elementary school in the Barren County School District had an interactive lesson outdoors. The Southland Dairy Farmers mobile classroom came in celebration of national school milk day. Students were thrilled to have class outside, learning more about the process milk goes through before hitting grocery store shelves.
"I loved learning about how they milk them, how they can do it with robotics, and learning about the nutritional value of it. Things like that," said student Brookyln Wright.
To get a firsthand look at this process, Olivia the cow was milked using robotics. The children were then walked through the pasteurization process that helps to keep milk fresh longer. This lesson all came about because of a coincidental meeting.
"Funny story. I knew a girl that was in the dairy section, and I was just looking for hats and t-shirts and stuff like that. She actually set me up with Hayley, who is actually the mobile dairy lady," said North Jackson Elementary cafe manager Kristy Smith.
Part of the lesson for the day included an emphasis on what local farmers are doing to ensure that this milk along with all of its nutrients ends up on the students' plates. An addition that adds around 9 essential nutrients to the meals served at school. Some students in this region may not realize it, but the milk they're drinking can come from nearby farms. Southern Kentucky farmers work tirelessly to make sure their milk helps keep local children healthy.
"I'm really grateful that there's local people here. We're one of the top counties in Kentucky for milk production and stuff," Smith said.