UPDATE: 1 dead, 1 injured following shooting at MTSU; person of interest identified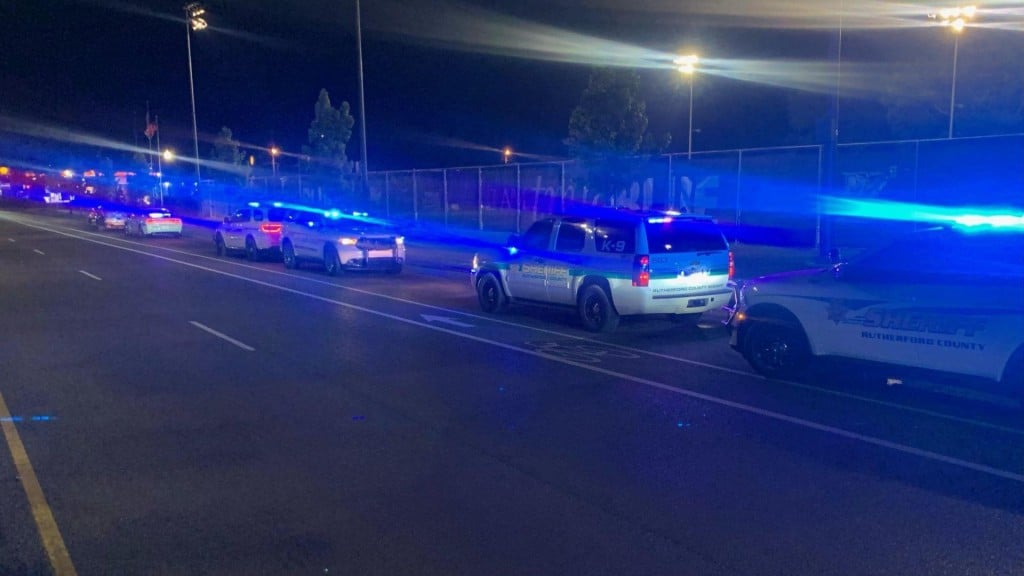 MURFREESBORO, Tenn. – Murfreesboro Police Department stated that one person has died and another is injured following a shooting Wednesday night on campus at MTSU.
Police stated a person of interest has been identified in the shooting that followed Riverdale High School's graduation hosted at MTSU. Detectives are in the process of locating him, according to police.
On Wednesday, May 18 around 8:51 p.m., Murfreesboro Police Department officers and MTSU Police responded to the MTSU campus and found two people suffering from gunshot wounds near the tennis court next to the Murphy Center, stated police.
Officials stated one victim was pronounced dead and the other was injured in critical but stable condition.
MPD Criminal Investigation Division is working closely with Middle Tennessee State University Police, Rutherford County Sheriff Office and Tennessee Highway Patrol.
Police stated, "Tonight's shooting at Middle Tennessee State University is a tragedy for our community. We mourned with the family who lost a loved one and the victim who was injured."
The investigation remains ongoing.
We will update as further details are released.
–
ORIGINAL STORY
MURFREESBORO, Tenn. – A shooting has been reported at Middle Tennessee State University.
According to a social media post by MTSU, the shooting took place outside the Murphy Center located on campus.
MTSU stated people in that area should leave immediately if possible or shelter in place in a secure area until further announcements are made.
It is unclear if there are any injuries at this time. The investigation remains active.
We will update as further details become available.
MTSU ALERT: Shooting reported at Murphy Center. Leave the area if possible or shelter in place. Report suspicious activity to MTSU Police: 615-898-2424

— Middle Tennessee State University (@MTSU) May 19, 2022