Shooting incident inside of Whiskey River Bar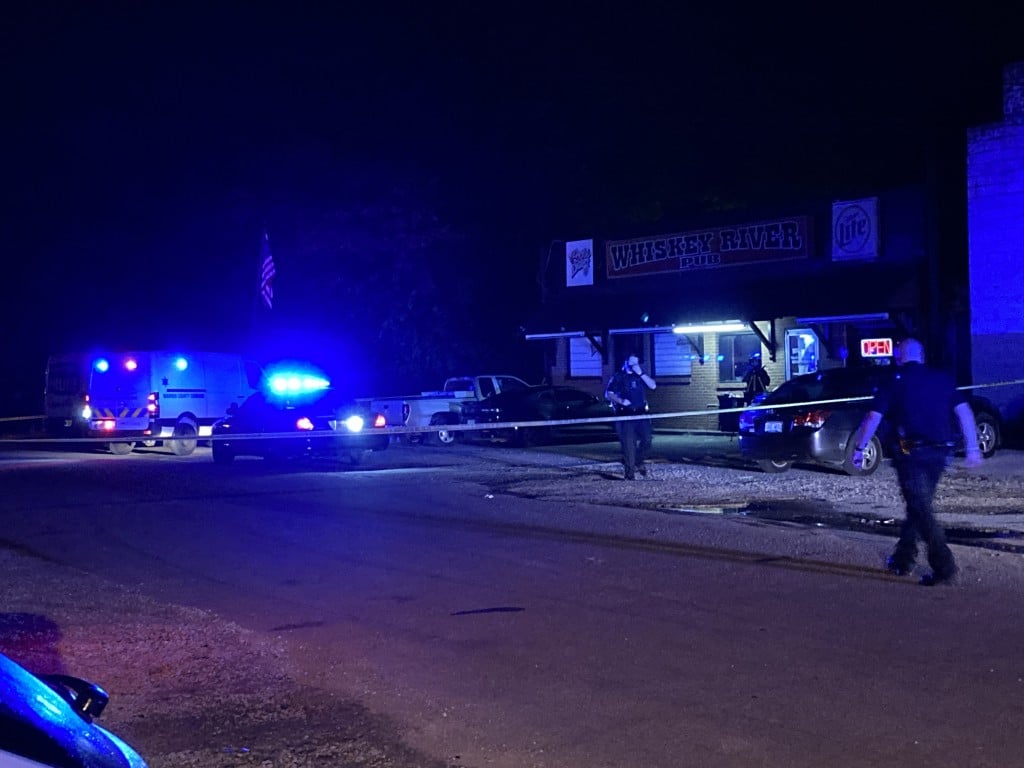 UPDATE – One man is confirmed dead and one man is in police custody following a shooting early Saturday morning.
At 1:18a.m. police were called to 1293 Old Louisville Road at the Whiskey River Pub in Bowling Green.
When officers arrived, they located Ellis W. Souders, 42, of Bowling Green, with one gunshot wound, dead.
The suspect, Shannon Eugene Ward, 42, of Elizabethtown, was detained by employees of the pub after a brief struggle.
Ward was taken to the hospital to be cleared for minor injuries sustained in the struggle.
Ward is lodged in the Warren County Regional Jail on murder charges.
---
BOWLING GREEN, Ky. – WNKY is on the scene of a shooting inside Whiskey River Pub in Bowling Green.
The Bowling Green Police Department and the Waaren County Coroner are on scene.
Police are gathering evidence and talking to witnesses right now.