School elevates nutrition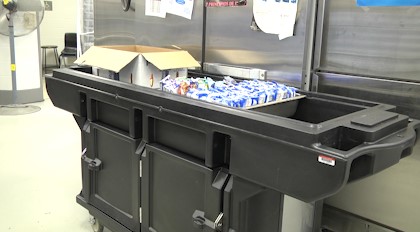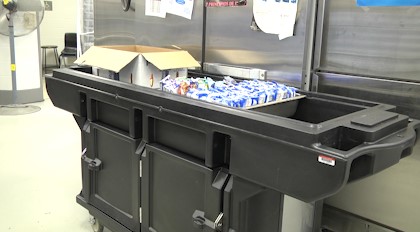 BOWLING GREEN, Ky. – Thanks to a $5,000 grant from No Kid Hungry and Kellogg's, Bowling Green Junior High School is helping students eat healthier no matter how busy their day is.
Elevate the Plate grants were awarded to 10 schools across the United States out of 52 applicants. BGJHS is using the money to invest in a food cart the school is using to bring nutritious foods into the hallways so students who may be arriving late can still get a healthy breakfast. And the school is offering grab-and-go foods with a healthy slant for students to buy during lunchtime.
BGJHS principle Robert Lightning says he's grateful for the food service staff's dedication to implementing these changes. He says it shows the school cares about the student's nutritional needs and he's hopeful the knowledge of how to eat healthy will carry over into the "real world."