Proceeds of pop up restaurant benefit Down Syndrome of South Central Kentucky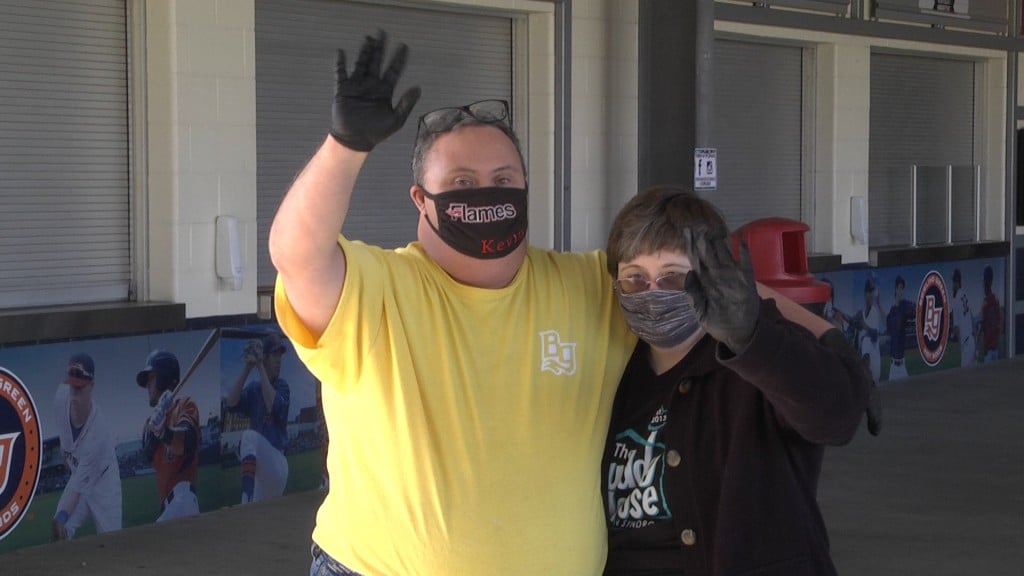 BOWLING GREEN, Ky.-  Friday, a new restaurant celebrated its launch at the Bowling Green Ballpark while benefiting a special organization, Down Syndrome of South Central Kentucky. 
"We are super pumped to be out here today and supporting Atomic Burger to launch. We're helping people with their orders, and putting a smile on their faces," said DSSKY executive director Stephanie Morton. 
People already had orders placed for the Atomic Biscuit and Burger Launch Party before the doors opened at 11 a.m. to show their support. Hot meals of burgers and fries were available for dine in and carry out. 
Buddies of DSSKY were there to greet people, lead them to their seats and take orders. 
"We're making sure we keep that positivity going and just lighten up their day and help them have a great day," said Morton. 
And DSSKY is grateful for the proceeds for their organization. 
"We provide services to individuals with Down Syndrome and their families. We do that at no cost to their families, and we privately fundraise throughout the year. So the tips and part of the proceeds we earn today, that is going to fund our programs like our kindergarten readiness and our life skills programs. Helping individuals in our communities with down syndrome to reach fuller lives and independent lives," Morton said.