Morgantown man facing drug trafficking, possession charges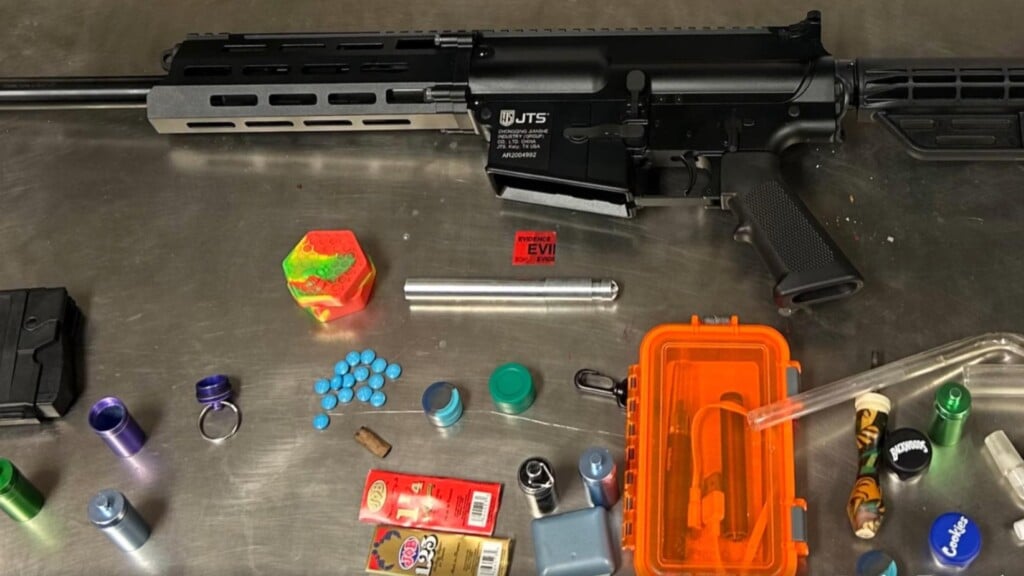 MORGANTOWN, Ky. – A Butler County man has been arrested after police say they found several different narcotics and a weapon.
Chief Giles Taylor of the Morgantown Police Department says officers responded to a complaint Tuesday off of Jim Embry Drive for an individual beating on the door of a residence and refusing to leave.
That individual was identified as Carl Lindsey of Morgantown, police say.
Police say Lindsey appeared to be under the influence and that they were given consent to search his vehicle.
During the search, police say they discovered three glass pipes with suspected meth residue, 15 round blue pills inside an unmarked container, two white oval pills in an unmarked container and an AR-style shotgun with two magazines.
Lindsey was arrested and faces two counts of possession of a controlled substance, trafficking in a controlled substance and drug paraphernalia. All charges are enhanced due to the possession of a firearm.
Lindsey was taken to the Butler County Jail.