Kentucky League of Cities Welcomes Commissioner Sue Parrigin to Board of Directors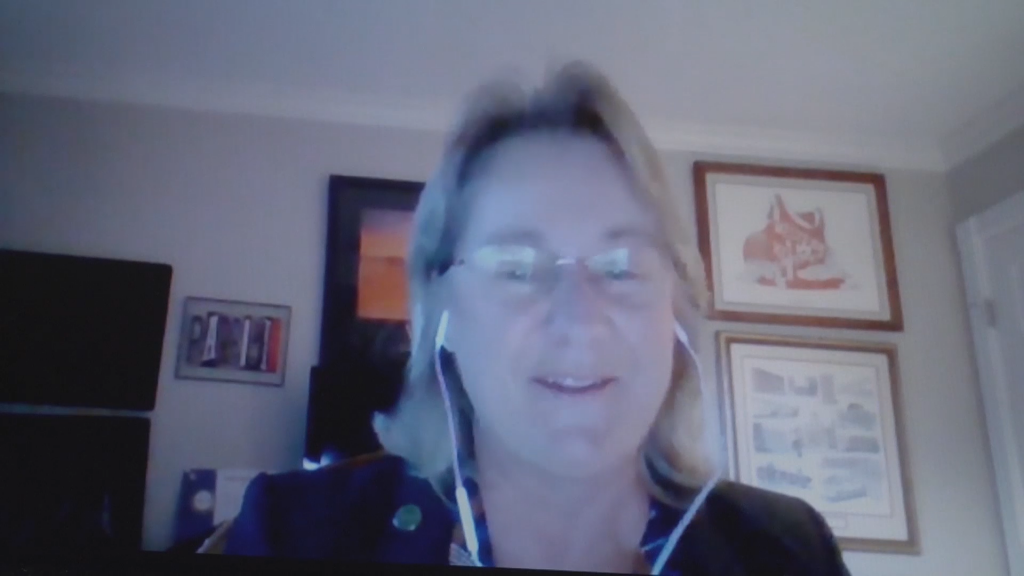 LEXINGTON, KY – The Kentucky League of Cities (KLC) Executive Board appointed Bowling Green City Commissioner Sue Parrigin to the KLC Board of Directors. Parrigin fills the vacancy created by the retirement of Bowling Green Mayor Bruce Wilkerson. Parrigin's term begins January 1, 2021, and runs through September, at which time she will be eligible for reappointment. KLC Executive Director/CEO J.D. Chaney thanked Mayor Wilkerson for his years of service to his city and the League and welcomed Commissioner Parrigin to the board.
Mayor Wilkerson served in KLC leadership for eight years ‒ six years on the KLC Board of Directors and two years on the KLC Executive Board. Wilkerson revealed in September that he would not seek reelection because of health problems. "The staff and members of KLC wish Mayor Wilkerson the very best in his retirement from public office," remarked Chaney. "He has contributed greatly to our organization in both its governance and the formation of legislative policy over the past eight years, and his absence will certainly create a void."
The 65-member KLC Board of Directors, composed of local elected officials and public service agents across Kentucky, guides the League's legislative advocacy. Seventeen city representatives make up the executive board, which oversees the League's business operations. Bowling Green has been a part of KLC's governing bodies for the past 20 years, and it was important that the city continue to have a voice in the organization.
"The nominating committee and the Executive Board felt strongly that Bowling Green should continue to be represented on the KLC Board of Directors and selected Mayor Pro Tem Sue Parrigin to do so because of her experience in office," said KLC President and London Mayor Troy Rudder. Parrigin has served the City of Bowling Green for six years. "She has been actively engaged with KLC during her tenure on the commission, including providing leadership training to several city officials over the past few years."
KLC provides services such as community development, finance, insurance, legal, research, and training to more than 380 Kentucky cities and organizations that serve cities.