Emergency crews rescue woman from trench in Cave City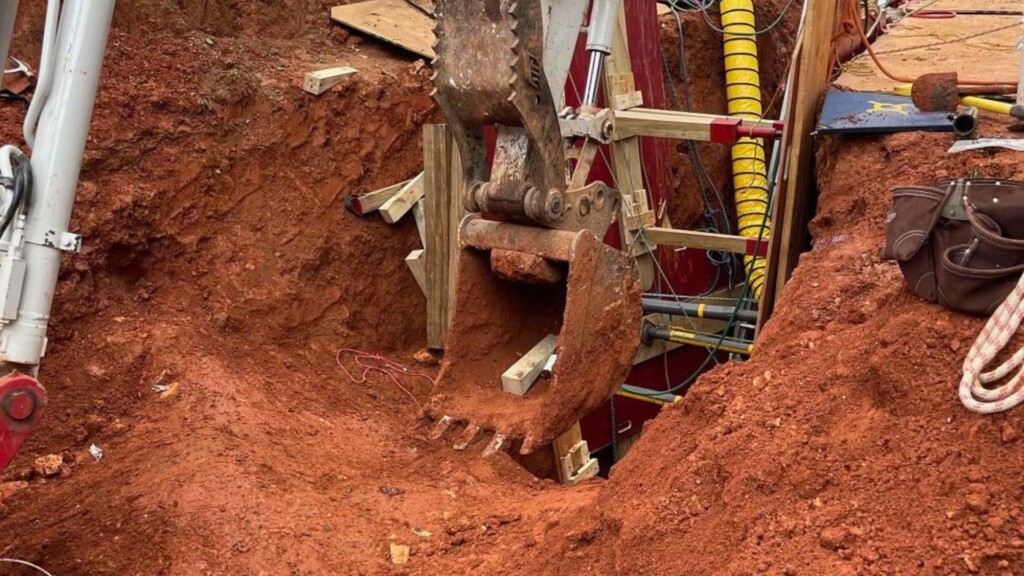 CAVE CITY, Ky. – According to Glasgow/Barren County Emergency Management, one woman has been rescued after being trapped in a trench in Cave City.
Emergency Management deputy director Marcus Thurman says crews from the Cave City Fire Department, Glasgow/Barren County Emergency Management, Barren-Metcalfe EMS, Cave City Police Department and the Bowling Green Fire Department responded to the scene at 620 North Dixie Highway Saturday.
Thurman says the incident took place around 2:30 p.m.
Cave City police say the woman was working 12 to 15 feet deep in the trench when the the wall of the trench gave away. The woman's father was already at the scene when emergency crews responded attempting to located her, police say.
Police say after 25 to 30 minutes of trying to locate her, crews were able to find the subject when K-9 officer Garth Avery and officer Jacob Kersey heard faint screams in the trench.
During rescue operations, Thurman says crews were able to expose the subject's upper torso, allowing her to speak to emergency crews.
Medical care was provided during the rescue, officials say.
Thurman says the woman was removed from the trench Saturday. EMS transported the patient for non-life threatening injuries to UofL Hospital.
The name of the patient has not been released at this time.