Edmonson County welcomes visitors with new sign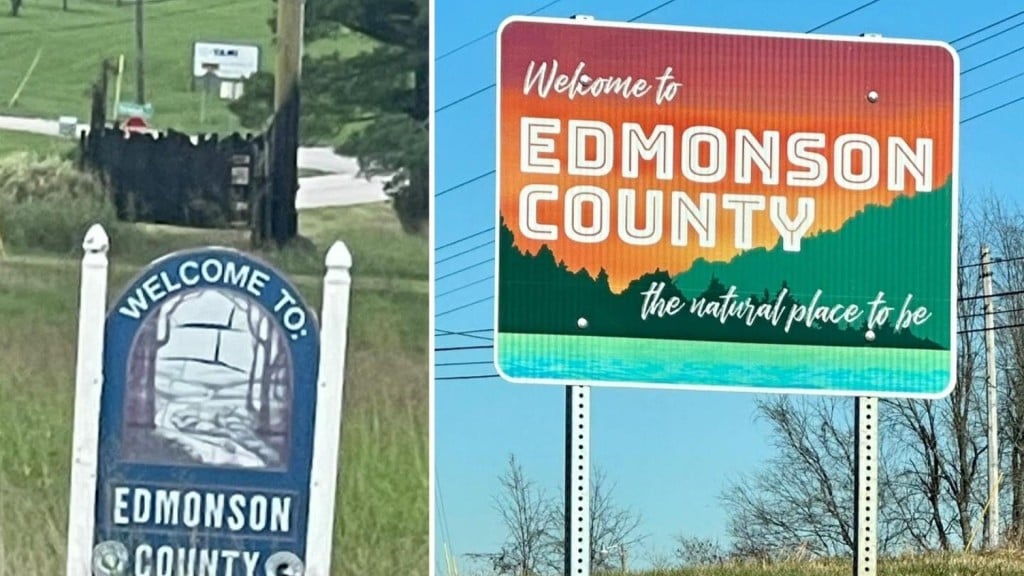 EDMONSON COUNTY, Ky. – Edmonson County is making some changes amid the upcoming season.
The county removed the old welcome signs and has replaced them with new reflective signs featuring the new county logo.
The Edmonson County Tourism Commission says they want to welcome visitors with "a splash of color and excitement."
To learn more about updates in Edmonson County, you can visit the tourism commission's Facebook page.