Defense Leads WKU Volleyball to first 5-0 start since 2016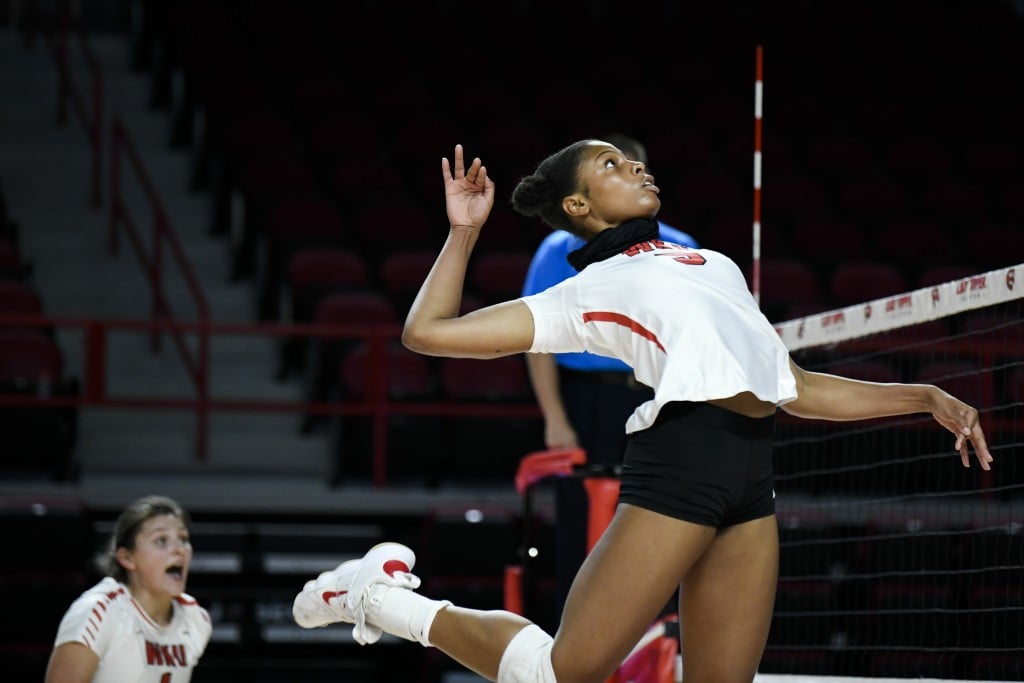 BOWLING GREEN, Ky. – WKU Volleyball has secured a 5-0 start for the first time since 2016 with sweeps over Saint Louis and Evansville on Sunday. The Hilltoppers' defense stifled the opposing attacks, holding them to a collective .011 hitting percentage on the day while the Red and White operated at a .329 mark. Every available Hilltopper made an appearance and an impact in the day's outcome.
"This was another great weekend in Diddle Arena, from a defensive standpoint more than anything else," WKU Volleyball head coach Travis Hudson opened. "I think we're known across college volleyball for what we do offensively. We finished second in the country last year in hitting efficiency and it's easy to rely on that but we really worked in the fall to defend like we're not good at offense. I think our level of defense has really improved in the last year and I'm excited about how we defended this weekend."
WKU has now swept four of its five matches this season, which translate to a 15-1 set-by-set record. Saint Louis (0-2) finished the day 0-2 after dropping a five-set match to Evansville. The Purple Aces would go 1-1 in the Holiday Inn – University Plaza Invitational to move to 2-2 on the season.
"We're just a much, much deeper team with a lot more kids that we can really lean on offensively," Hudson added. "I think that will only prove to serve us well moving forward."
"I think the biggest key for us today was our defense," Lauren Matthews said. "Evansville is a really scrappy team, they fly around and they've got some hitters so our defense was key, they really helped control the game."