Collision between dump truck and train causes road closure in Park City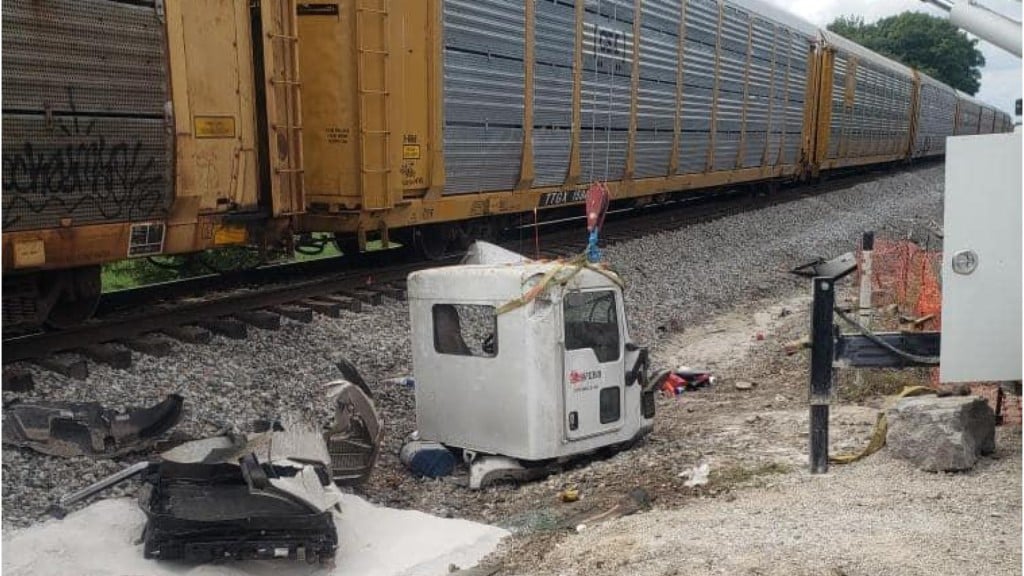 PARK CITY, Ky. – A road section is closed for an unknown amount of time after a CSX train and dump truck were involved in an injury accident Friday.
Glasgow/Barren County Emergency Management deputy director Marcus Thurman stated a dump truck was totaled at 11:10 a.m. this morning in an accident involving a train on State Quarry Road.
The driver of the dump truck was flown to Louisville with non-life threatening injuries, according to Thurman. No CSX employees were injured.
Currently, a recovery team is on scene to remove the truck, and a cleanup crew is gathering debris.
Around two months ago, a fatal accident took place between a dump truck and train at a State Quarry Road railroad location.
Kentucky State Police said Timothy J. Duvall, 33, of Leitchfield died in July following the collision at 454 State Quarry Road. A release by KSP stated Duvall had not seen a CSX train as he entered the crossing area, and his vehicle was hit by the train.
Thurman says State Quarry Road at the railroad crossing is closed until further notice.