Cave City police seeking information regarding vandalized playground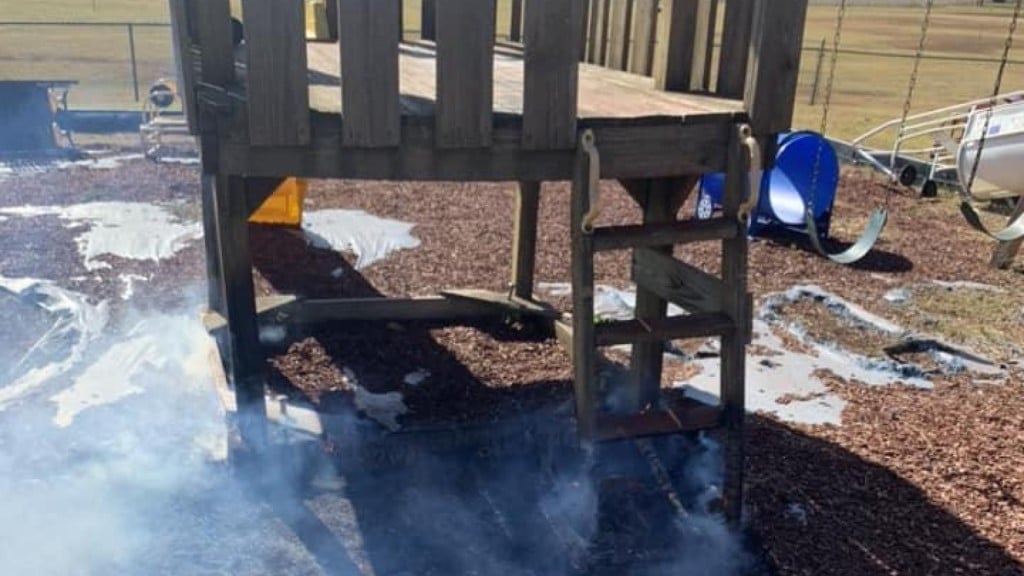 CAVE CITY, Ky. –  Cave City Police Department is looking for answers after someone burned and vandalized a playground.
Around 2:23 p.m. Thursday, Cave City Fire Department was dispatched for a smoke investigation at Brian Doyle Ball Park. Upon arrival, officials discovered smoke and found a play set and mulch on fire.
After the fire was put out, officials found the park was vandalized and set on fire as well. The fire department says there are multiple obscene images spray-painted along the ball court and play set. In addition, play sets in the park were tipped over.
If you have any information or saw anyone that was at the park from 6 a.m. to 2:30 p.m. on Oct. 13, call the Cave City Police Department at 270-773-2441. You may also call dispatch at 270-651-1175.
The park is now closed until further notice.