Candlelight vigil honors for tornado victims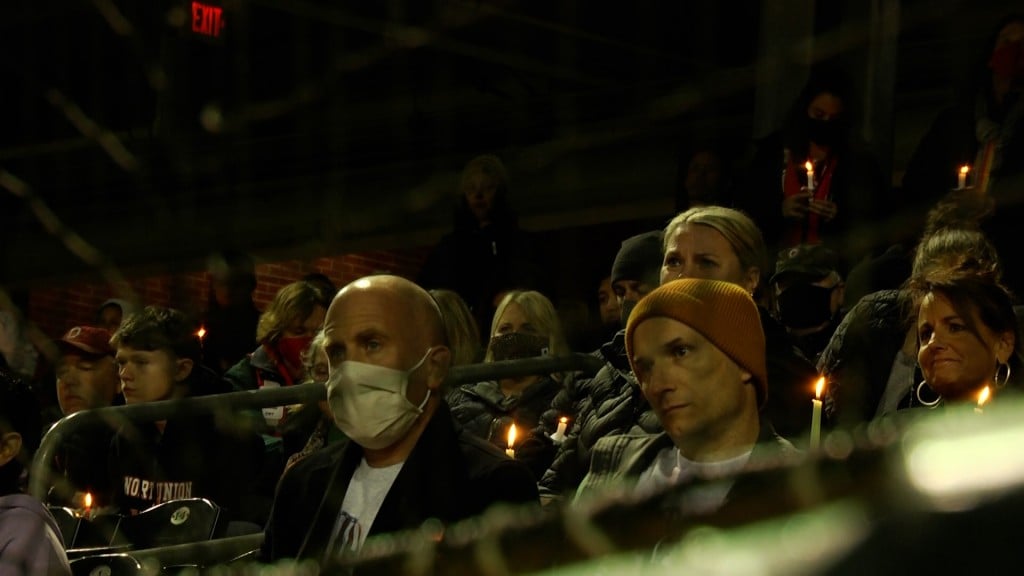 BOWLING GREEN, Ky. – Seats filled in the Bowling Green Ballpark Monday night as people gathered to mourn and celebrate the 17 lives lost when the EF3 tornado hit the city.
Song tribute performer Shera Lindsey said, "What has happened in this community is devastating. Their lives have been shattered." 
Teachers shared memories of their former students. The International Center honored the lost refugees, and the blanket of grief draped over the Ballpark was tangible. 
Jean Autrey and her granddaughter came to the vigil with handwritten signs expressing the grief and encouraging the families.
"It hurts," said Autrey, "Because I know a lot of these people are gone, and I'm here to support these people tonight with my sign. To let them know that I'm here for them praying every day."
Parks and Recreation special populations coordinator and vigil organization Holly Vincent said, "Everybody has experienced trauma, and we're all here to heal and do that together."
17 stolen lives were honored with prayer, song and candlelight. 
"It takes a lot to rebuild back from what's taking place here. And this is just the beginning," Lindsey said.