CA: Thief caught stealing $10k from Grandma (on Cam)
A scammer who preyed on a grandmother's love for her grandson made off with $10,000.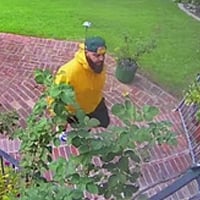 (CNN) LOS ANGELES, Calif. – For most grandparents — they'd do anything to help out their grandkids. Barbara McCullough is no different.
When her grandson called her crying — begging for bail money — she thought she was coming to his rescue. But as Tom Wait found out, she was actually getting ripped off.