Bypass closure returns through Oct. 7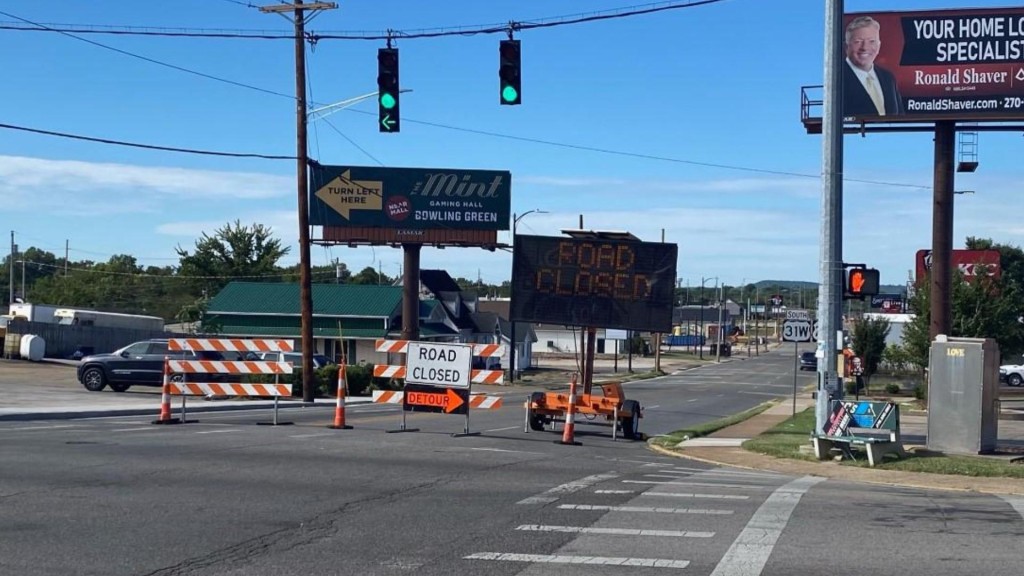 BOWLING GREEN, Ky. – A closure impacting a section of U.S. 31-W Bypass is returning today though Friday.
All lanes of U.S. 31-W Bypass will be closed from Broadway to East 10th Ave. The project is due to BGMU replacing aged infrastructure.
Beginning next week, all lanes from East 10th Ave. to Collett Aveenue will be closed Oct. 10 through Oct. 14.