Bowling Green man charged with DUI, drug possession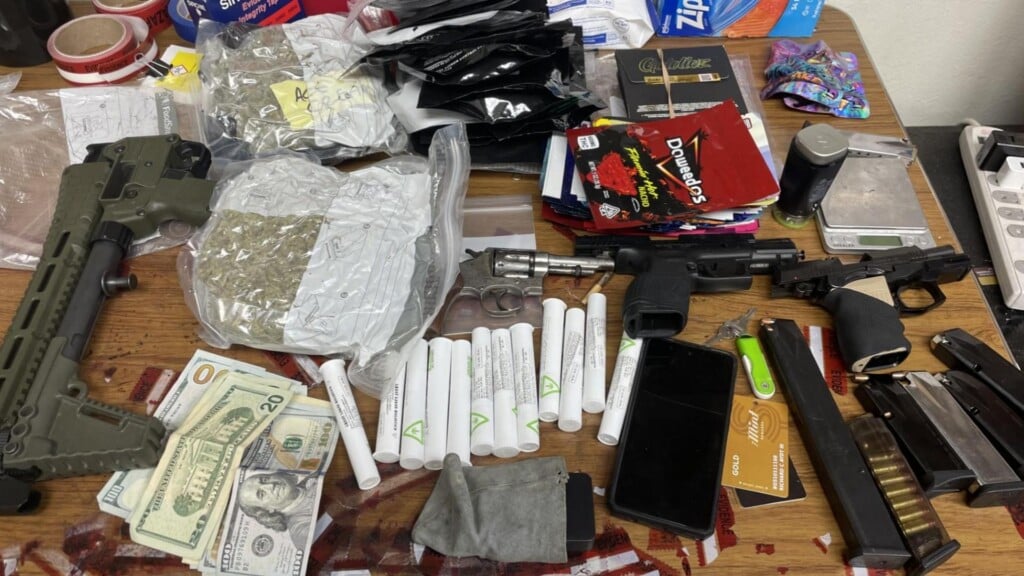 ALVATON, Ky. – A Bowling Green man is facing charges relating to driving under the influence and illegal drug possession.
The Warren County Sheriff's Office says it responded Monday morning for a report of a person passed out within a running vehicle with a firearm in their lap.
Authorities responded to the scene at Alvaton Express, where they say they located Richard Aydt III, 38, of Bowling Green in the driver's seat.
According to deputies, Aydt was wearing body armor and had a small compact rifle in his lap. Authorities say he told them he had taken narcotics prior to arriving at Alvaton Express.
After searching the vehicle, authorities say found four loaded firearms, along with extra magazines, 2.75 pounds of marijuana, 125 THC products, a Xanax pill, cash, digital scales, and drug paraphernalia.
Aydt is charged with operating a motor vehicle under the influence of a controlled substance, trafficking in marijuana (between 8 ounces and 5 pounds), first-degree possession of a controlled substance and possession of drug paraphernalia.
He remains at the Warren County Detention Center. The investigation is ongoing.