BelVita Breakfast Sandwich varieties recalled due to possible peanut allergen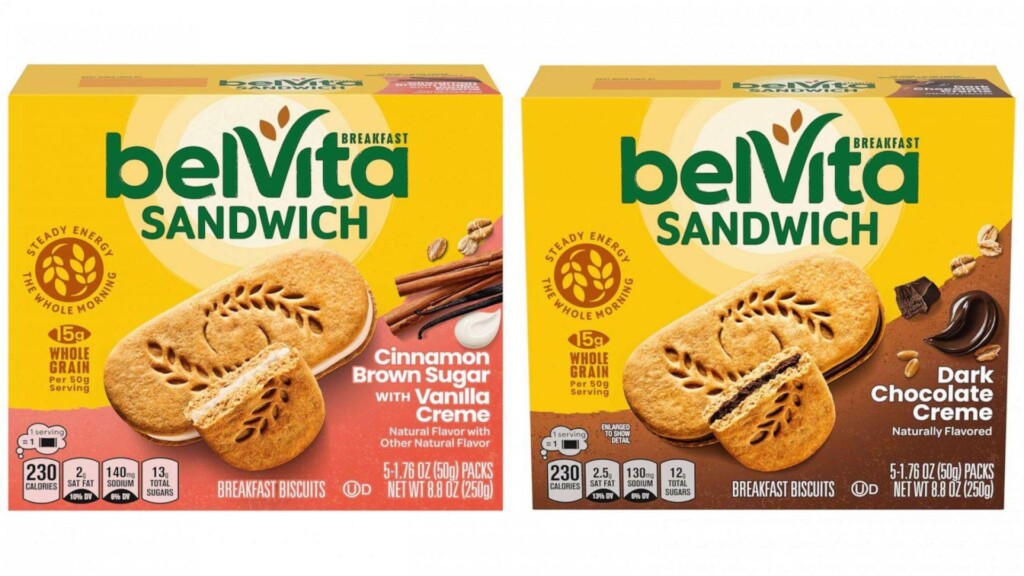 Mondelēz Global LLC announced a voluntary recall Wednesday of two varieties of belVita Breakfast Sandwich items.
The U.S. Food and Drug Administration says the products possibly contain an undeclared peanut allergen from cross-contact during manufacturing.
The FDA says the products were sold nationwide.
If you have a peanut allergy, you should not eat these products and should discard any product identified to be affected by the recall.
You can find a full list of the products with the retail UPC code and best when used by date here.
You may also contact the company at 1-855-535-5948, 24 hours a day, for more information about the recall. Consumer relations specialists are available Monday through Friday from 8 a.m. to 5 p.m.