34th annual Great Turkey Run goes virtual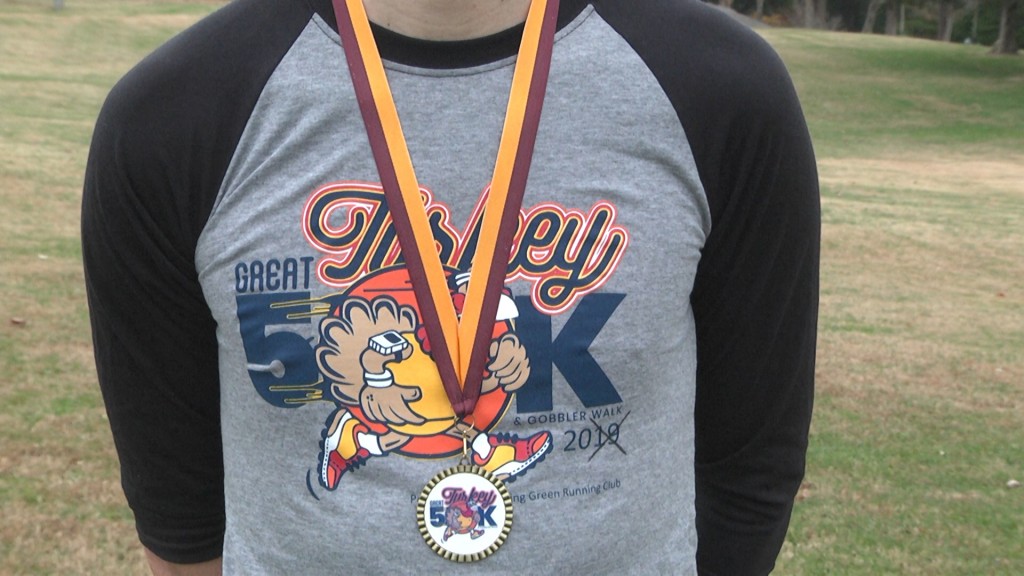 BOWLING GREEN, Ky.- Today kicked off the 34th annual Great Turkey Run in Bowling Green. But it looked a little different this year. 
Because of COVID-19, the run is virtual. That allows participants to run it any time until Sunday. The race is hosted by the Bowling Green Runners Club, and people can post their times and distance to the club's Facebook page to receive their medal.
Proceeds from the entry fees go towards providing resources and equipment to local scholastic and community running groups. People were still out running the course today in a socially distanced fashion at Kereiakes Park. 
Bowling Green Running Club president Hank Campbell says it's a great thing to do on Thanksgiving, especially this year.
"We've been cooped up all year long with COVID and restrictions and not a lot of travel and all that sort of thing. So getting out when you have a free day, getting out and moving is just, it makes you be thankful for the time that you have and the place that you have, especially for the Bowling Green running community," said Campbell. 
They usually have over 500 participants every year and next year they hope to have it on the regular day and time if COVID-19 allows.