1 dead after car crashes early Saturday into Greenwood Mall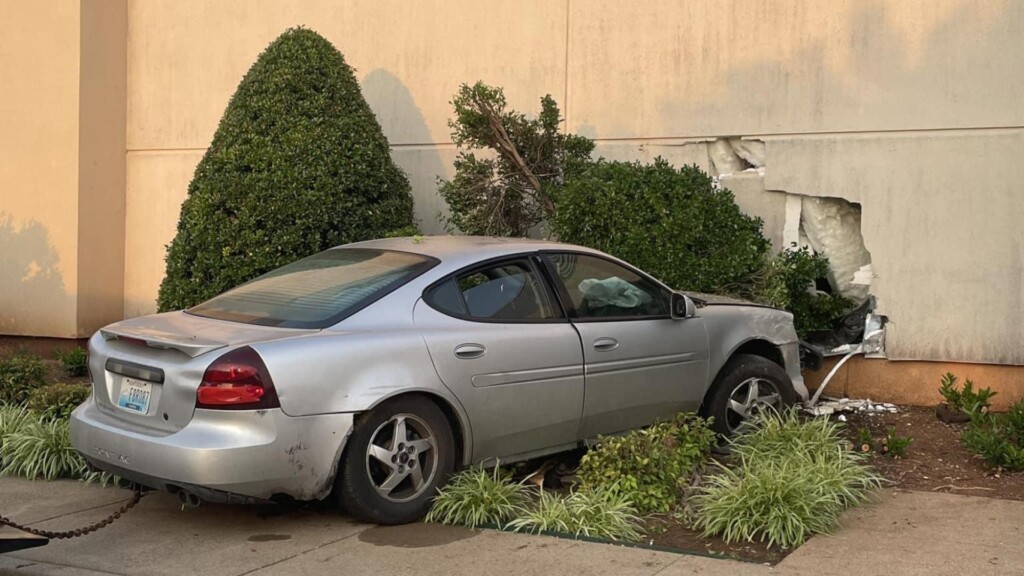 BOWLING GREEN, Ky. – One man is dead and another has been detained after a car crashed into the Greenwood Mall early Saturday morning.
The Warren County Sheriff's Office says it initiated a traffic stop around 2:36 a.m. off of Scottsville Road and Bryant Way.
According to authorities, the silver 2004 Pontiac Grand Prix pulled into PNC Bank before slowing down. As the deputy prepared to exit his cruiser, authorities say the Pontiac accelerated suddenly, jumping two curbs.
The car crashed into the front of Greenwood Mall near Belk, authorities say.
The passenger, identified as Thomas Burton, exited the vehicle and was detained.
However, authorities say the driver sustained what is believed to be a self-inflicted gunshot wound. He was given first aid at the scene before being flown to TriStar Skyline Medical Center and has since been pronounced dead, authorities say.
The identity of the driver has not been released.
A search warrant was executed on the vehicle. Authorities say they located a defaced firearm, along with suspected methamphetamine, marijuana and drug paraphernalia. The criminal investigation division was contacted, and the WCSO was also assisted by EMS, BGFD and BGPD.