WKU Women's Basketball: Abdelgawad earns C-USA Freshman of the Week honors
Tallied season-high 26 points in win over Union on Saturday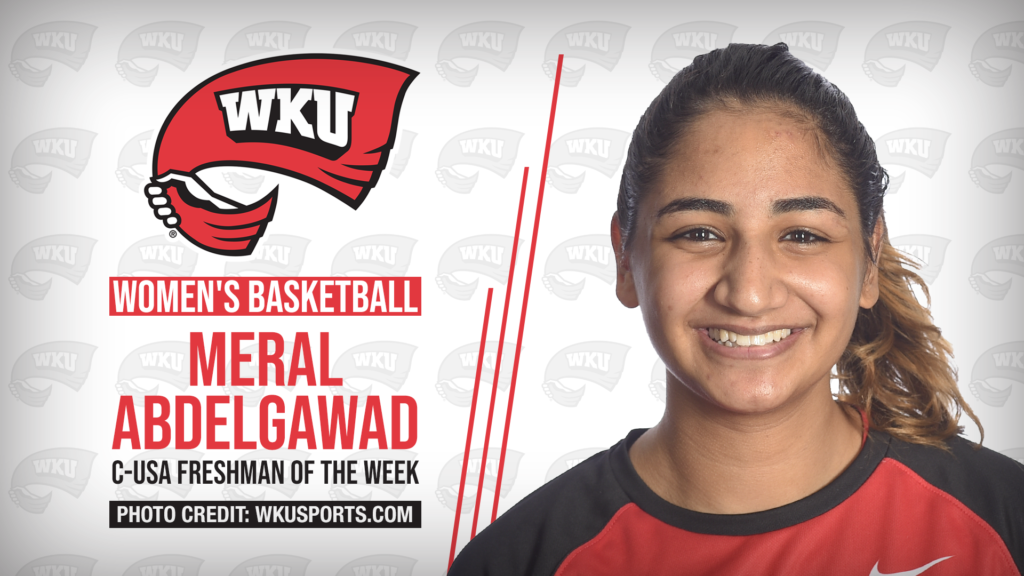 BOWLING GREEN, Ky. – Following her breakout performance in WKU's victory over Union (Tenn.) on Saturday, Meral Abdelgawad has been named the C-USA Freshman of the Week as announced by the conference office on Monday afternoon.
The weekly award is the first of Abdelgawad's young career on The Hill and the first received by a Lady Topper this season. The Cairo, Egypt, native is WKU's first Freshman of the Week honoree since fellow Egyptian and reigning C-USA Freshman of the Year Raneem Elgedawy earned the accolades on Jan. 22, 2018.
A starter in every game thus far during her freshman season, Abdelgawad caught fire for a career-best 26 points against Union, currently the top-ranked team in both Division II polls. The freshman missed only three combined shots from the field and the free throw line, knocking down eight of her 10 field goal attempts and going 8-for-9 from the charity stripe.
Abdelgawad was instrumental in the closing minutes of Saturday's game after Union closed within three points early in the fourth quarter. She tallied six points in the final seven minutes of action to help hold off the Lady Bulldogs' charge and secure the victory for the Lady Toppers.
The 26 points scored by Abdelgawad were the most scored by any Lady Topper in a single game this season as well as the most by any freshman in C-USA. They were also the most by any Lady Topper freshman in a game since Kendall Noble tallied 27 points at Arkansas State on Feb. 5, 2014, as a redshirt freshman.