WKU Volleyball: Lady Tops win sixth straight, sweep Belmont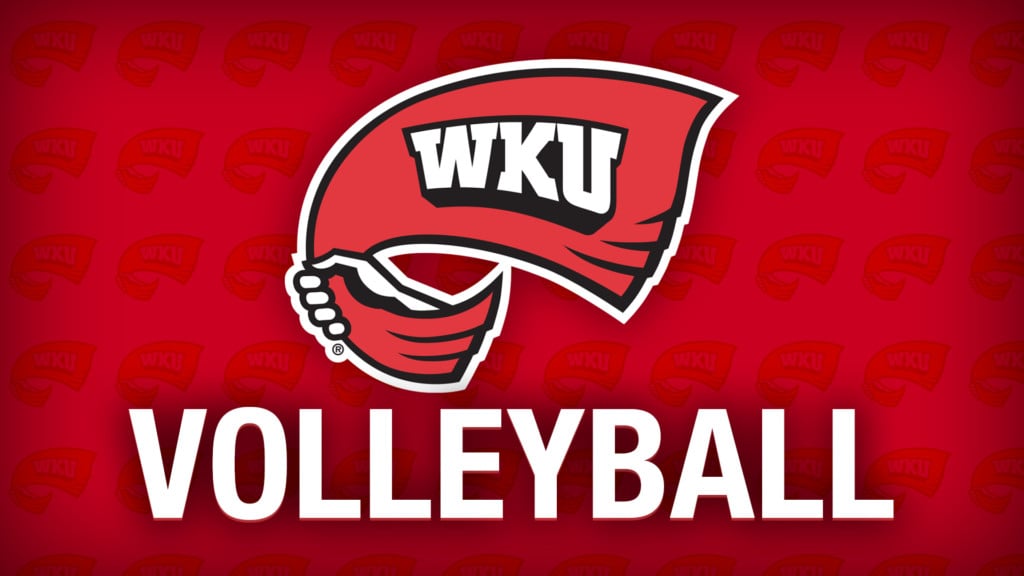 NASHVILLE, Tenn. – WKU Volleyball won its sixth-straight match with a 3-0 sweep of Belmont in Nashville on Tuesday night. Freshman Paige Briggs scorched the stat sheet with 15 kills and a .519 hitting clip while Logan Kael led the WKU defense with 17 digs as the Lady Toppers held Belmont to a .155 hitting percentage on the night.
"We were a little bit flat early on, I wasn't really pleased with how we played in the first set but we settled in and got a little more sound assignment wise as the match went on," head coach Travis Hudson shared. "We had the opportunity to get a lot of people in there and get playing time and continue to build for the future.  Overall, it was a really good night."
WKU now leads the all-time series with Belmont 21-0, sweeping the last six outings. The Red and White now sit at 10-1 on the season while Belmont dropped to 1-11 overall. With the sweep, WKU has now won seven three-set matches on the year.
After a slow start to the opening set, WKU Volleyball would claim the first frame 25-22. As a team, WKU operated at a .275 offensive rate while Belmont recorded its best offensive set with a .256 clip. Belmont would score the set's first two points before the lone lead change came on a Katie Isenbarger kill at 3-2. From there, the sides would end up tied just three times as WKU took a 1-0 lead in the match.
WKU came out firing in the second set, opening up a quick 6-2 lead and never looked back. The Lady Toppers would work all the way out to a 23-9 advantage on an Ashley Hood ace before the Bruins would make it into double digits. Hood went on a five-serve run for the Red and White before WKU claimed the 25-11 set two victory. WKU's offense operated at a .379 rate while the Lady Topper defense held Belmont to a .029 rate.
Out of the break, WKU ran a highly-efficient offense, operating above .700 for much of the frame before settling for a .542 with 15 kills on 24 swings. The Lady Toppers led 18-9 before the hosts would break into double digits and win a few points back. WKU would finally close out the 25-18 victory with a block assist from Sophia Cerino and Lauren Matthews, bringing Matthews' total to five on the night.
Briggs led WKU in kills for the fifth time this season, reaching double-digits in the category eight times. The Ortonville, Mich., native added eight digs and two aces. Briggs' .519 hitting percentage is the best of her debut season.
"Paige really kept it simple tonight and took what was there," Hudson continued. "She moved the ball around well and did some good things. She's capable of doing those things on a nightly basis so we're always excited to see this kind of performance out of her."
Matthews added nine kills and a .467 hitting rate while Kayland Jackson notched six and Cerino tallied five of her own. As a team, WKU worked at a .376 offensive rate with eight different Lady Toppers registering a kill.
Kael's 17 digs led 10 Lady Toppers in the dig column as WKU out-dug Belmont 44-38.
Nadia Dieudonne tallied 36 assists, leading WKU to a .452 kill percentage. The junior added five digs, two kills and two blocks in the victory.
Hallie Shelton tallied a season-best three aces as WKU registered seven across the match. Briggs added a pair while Hood and Cerino each chipped in one.