WKU Volleyball: Lady Tops win 15th straight, secure best start in program history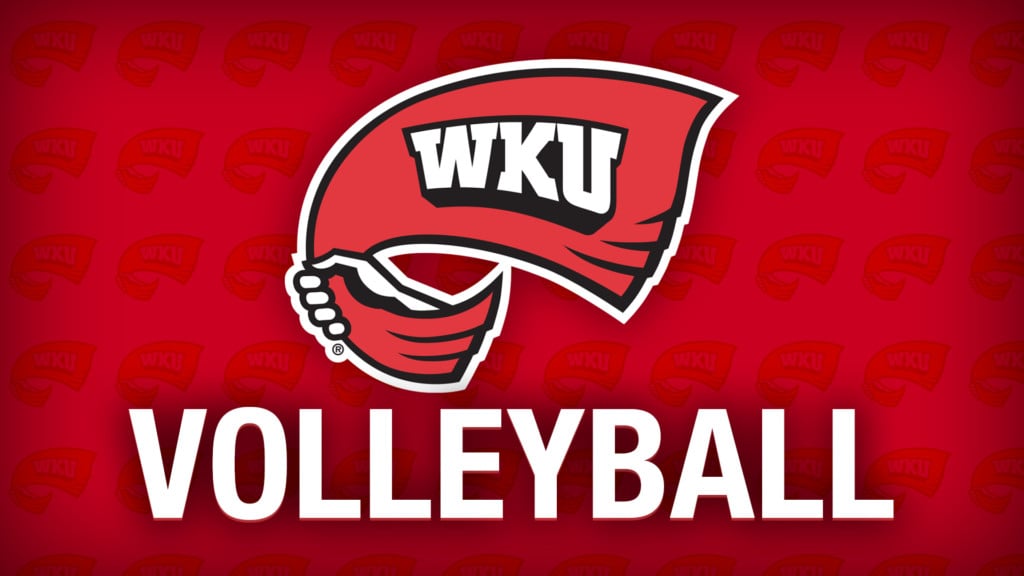 MIAMI – WKU Volleyball won its 15th-straight match Sunday at FIU while not only snapping another home-win streak but also securing the best start in program history at 19-1 with the sweep. The Lady Toppers claimed their 13th sweep of the season, another NCAA best, taking down the Panthers 25-12, 25-18 and 26-24 from FIU Arena.
"This was a tough road trip for sure," head coach Travis Hudson opened. "We faced two quality teams and logged a lot of miles traveled. I thought we came with great energy today and were able to set the tone early in the match. I'm proud of our effort."
With their NCAA-best 19th win of the season, the Lady Toppers also maintain the second-best win percentage in the nation behind only undefeated No. 1 Baylor. WKU has also pushed its Conference USA record to a perfect 5-0 mark. Entering the match, FIU owned a share of the sixth-longest home win streak in the country at 14 matches before the Red and White secured another sweep. The Panthers are now 9-7 on the season and 2-3 in C-USA action.
WKU's 15-match win streak matches the sixth-longest streak in program history.
WKU cruised to its 25-12 first-set win, jumping out to a 9-3 lead and never looking back. The Tops pushed ahead to a 16-7 advantage before closing the frame on a 9-5 run. WKU operated at a .364 hitting clip while holding FIU to a -.125 rate. Kayland Jackson found the floor for kills on all five of her swings in the set.
FIU owned a slim early lead on the Tops but Sophia Cerino would strike for her first of two aces on the day to halt a Panther run. WKU would ultimately push ahead to a 17-10 lead before claiming the frame 25-18.
Cerino's multi-ace match brings her season total to 53, a mark that continues to lead NCAA Volleyball. With 53 aces, Cerino ranks eighth on the Lady Toppers' single-season list. Her 150 career aces move Cerino into fifth on WKU's all-time list.
Through two sets, WKU's defense held the Panthers to a .000 hitting percentage allowing just 14 kills while FIU committed 14 errors.
Out of the break, WKU was the first to double digits with a 10-7 lead but FIU would go on a four-point run to turn the tables. The Panthers would lead most of the remainder of the set, pushing ahead to a 19-17 lead. At that point, Lauren Matthews rotated back in for WKU and after a Lady Topper error, fired off back-to-back kills to bring the Tops back within one. FIU tallied the next two points to push its lead back to three before Matthews took over. The sophomore rattled off two more kills before teaming up with Nadia Dieudonne for a block assist to tie the frame at 22-22. After an FIU timeout and kill, Matthews and Dieudonne teamed up for another block. The sides would trade points before an FIU error and block assist from Cerino and Katie Isenbarger secured the 26-24 set-three victory.
Matthews led WKU with a match-high 14 kills – seven of which came in the third frame – while hitting at a .419 clip on the day. The Indianapolis native also racked up four blocks with two in the final set.
Paige Briggs joined Matthews in double digits with 10 kills to go along with seven digs, an ace and a block assist while working at a .250 clip.
Jackson and Cerino would both finish with seven kills each while Isenbarger added four along with four blocks. The Tops would finish with nine blocks on the day.
As a team, WKU worked at a .283 offensive clip while holding FIU to a mere .063 rate. The Panthers are the third team the Lady Toppers have held below a .100 hitting percentage this season. Dieudonne tallied 38 assists along with five digs and two blocks in the win.
Logan Kael led WKU with nine digs while Hallie Shelton posted eight.