WKU Volleyball: Four Lady Tops earn All-Conference USA honors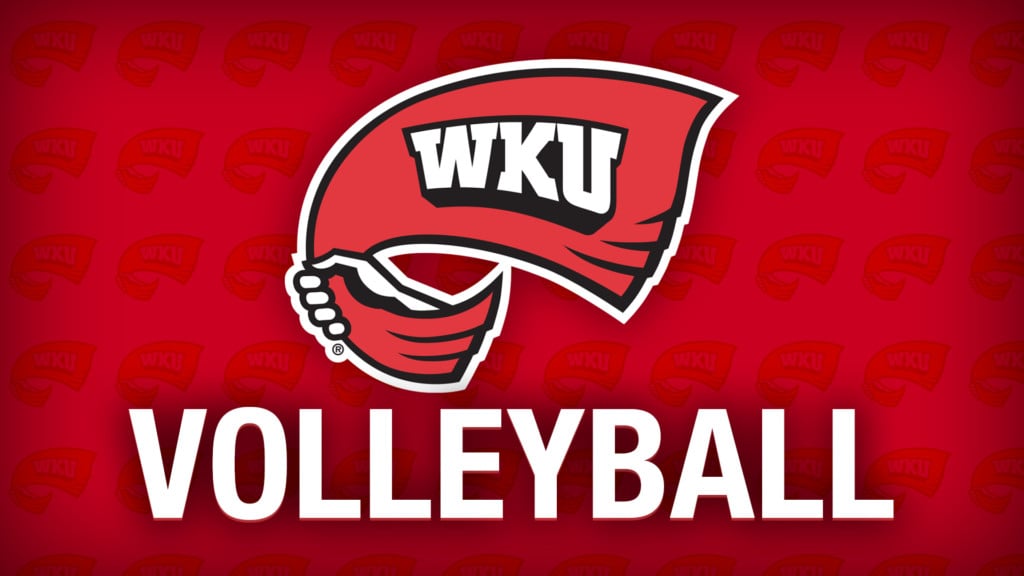 BOWLING GREEN, Ky.  – No. 19 WKU Volleyball saw four Lady Toppers earn All-Conference recognition including three first team selections, Conference USA announced Wednesday. Paige Briggs, Nadia Dieudonne and Lauren Matthews each collected first team recognition while Sophia Cerino landed on the second team for the second-straight season. Briggs also earned a spot on the league's All-Freshman Team.
WKU led Conference USA with three first team honorees while its four total All-Conference nods rank second behind Rice's five. The last time the Lady Topper program earned three first team All-Conference selections was 2017. In six seasons in C-USA, WKU has had a trio of first team nods five times. Across those six seasons, WKU has seen 24 total All-Conference recognitions with 15 being first team.
Collecting two awards, Briggs made an immediate impact for WKU Volleyball and Conference USA took notice. The Ortonville, Mich., native racked up 14 double-double outings across the regular season while being tabbed the C-USA Freshman of the Week seven times. Briggs started all 99 sets for the Tops this season as a six-rotation player and racked up 326 kills and 305 digs across the season while working at a .290 hitting clip. In C-USA matches only, the rookie operated at a .312 hitting clip with 156 kills and 124 digs.
In her first season on The Hill, Dieudonne earned the first All-Conference nod of her collegiate career in the form of a first team selection from Conference USA. The junior setter earned six C-USA Setter of the Week honors while facilitating the Lady Toppers to a collective .299 hitting percentage on the season. Dieudonne registered 1,085 assists through the regular season along with 230 digs, 81 kills and 36 block assists – all of which are career highs for the junior. The Louisville, Ky., native averaged 10.96 assists per set overall and climbs to 11.28 per set in Conference USA matches. Dieudonne posted seven double-double performances during the regular season for the Lady Toppers.
After an All-Freshman Team nod last season, Matthews earned First Team All-Conference status in 2019. The Indianapolis, Ind., native leads Conference USA, and ranks second all of NCAA Volleyball with a .454 hitting percentage this season. In league matches, Matthews worked at a scorching .483 mark. The sophomore posted 399 kills throughout the regular season with 205 coming in C-USA matches. Matthews has also been a force to be reckoned with at the net defensively, tallying 119 blocks for a 1.20 blocks per set average this season. She owns 32 solo blocks and 87 block assists. Matthews was named the C-USA Offensive Player of the Week on four occasions during the regular season after earning a spot on the league's Preseason All-Conference Team back in August.
For the second-straight day, Cerino collected postseason honors from Conference USA after earning a spot on the league's All-Academic Team. The Brentwood, Tenn., native earned Second Team All-Conference recognition and All-Academic Team honors for the second-straight season. The NCAA Volleyball aces and aces per set leader, Cerino has been lethal from the service line striking for 73 aces through the regular season. The senior already owns WKU's single-season ace record and currently sits third on the career list. Cerino has worked at a .240 overall hitting clip this season which improves to a .286 mark in C-USA only matches. She tallied 191 kills through the regular season to go along with 66 blocks. Over the course of the season, Cerino was recognized as a C-USA Preseason All-Conference selection, the league's Defensive Player of the Week (Sept. 9) and a WKU Invite All-Tournament Team honoree.
WKU Volleyball spent the final six weeks of the regular season ranked in the AVCA Coaches Poll after receiving votes for four weeks. The Lady Toppers posted the best regular season win percentage in program history with a 28-1 record (.966) – leading the nation in both wins and win percentage – as well as sweeps with 20. Entering the postseason, WKU rides a 24-match win streak that dates back to its loss at No. 24 Louisville on Sept. 6. The Lady Toppers claimed the C-USA regular season championship for the fifth time in six seasons in the league, posting a perfect 14-0 record.
All-Conference First Team
Yumi Garcia, Charlotte
Massiel Matos, Florida Atlantic
Ciara Debell, Marshall
Rhett Robinson, North Texas
Valerie Valerian, North Texas
Nicole Lennon, Rice
Anota Adekunle, Rice
Kara Teal, UTSA
Lauren Matthews, WKU
Nadia Dieudonne, WKU
Paige Briggs, WKU
All-Conference Second Team
Sydney Rowan, Charlotte
Sigourney Kame, Florida Atlantic
Zuri Smith, Florida Atlantic
Sydney Nemtuda, Florida Atlantic
Dora Peonia, Middle Tennessee
Kaliegh Skopal, North Texas
Lee Ann Cunningham, Rice
Adria Martinez, Rice
Grace Morgan, Rice
Cheyenne Jones, UTEP
Sophia Cerino, WKU
All-Freshman Team
Kayla Henley, Middle Tennessee
Alysha Johnson, North Texas
Ellie Bichelmeyer, Rice
Fernanda Maida, UAB
Rachel Morse, UAB
Bianca Ejesieme, UTSA
Paige Briggs, WKU
Conference USA's 2019 superlative awards will be announced Thursday at 1 p.m. CT.