WKU organizational leadership ranked as best online degree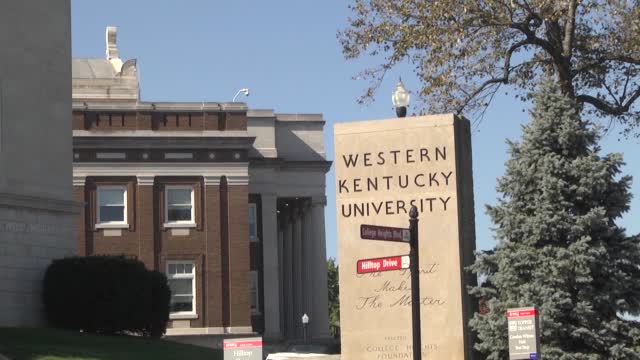 BOWLING GREEN, Ky. – Learn.Org has recognized Western Kentucky University's Bachelor of Organizational Leadership as a top online degree. The program, designed to accommodate the learning needs of our working professionals by offering courses both online and in person, is now considered the best option for students seeking an online bachelor's degree in Organizational Leadership.
Learn.Org is a database dedicated to helping students find the right program and university match based on the individual's educational specifications and refined criteria. The award comes after a year of record-breaking enrollment at WKU despite the economic downturn due to the COVID 19 pandemic.
While Learn.Org recognizes the Organizational Leadership bachelor's degree, WKU's College of Education and Behavioral Sciences offers a variety of other options within the same pedagogy. Students can earn an Organizational Leadership undergraduate certificate, a minor, a graduate certificate, or a master's degree. Enrolled students even have the opportunity to join the Joint Undergraduate Master's Program which allows undergraduates to earn graduate credits while completing their post-secondary degree.
"Students who join our Organizational Leadership programs will have a significant career advantage upon graduation," Organizational Leadership Professor and Program Coordinator John Baker said. "Our programs introduce core concepts and teach our students how to be effective leaders through their own professional gifts and leadership approaches. This program is a professional asset that will prepare students for any workforce environment while also teaching them the necessary skills to one day serve at the helm of any organization."
Students from diverse backgrounds will benefit from earning a degree in Organizational Leadership due to the adaptability of the programs. All programs are transfer-friendly and offer the ability for students to build on past experiences, such as a military background or a previously earned associates degree. Due to the core concepts, theories, models and approaches applied throughout the program, Organizational Leadership graduates are prepared to serve in a variety of professional settings including administrative, non-profit, and industry roles.
Please follow the applicable links to learn more about Learn.Org's recognition, or to gain insight into WKU's Organizational Leadership programs. To follow along for further updates from the WKU College of Education and Behavioral Sciences, please considering joining our social media audiences on Facebook, Instagram and Twitter.