WKU Men's Basketball: Bassey named C-USA Freshman of the Week for fourth time
Led the Hilltoppers to a win against No. 15 Wisconsin with 19 points, six rebounds, and four blocks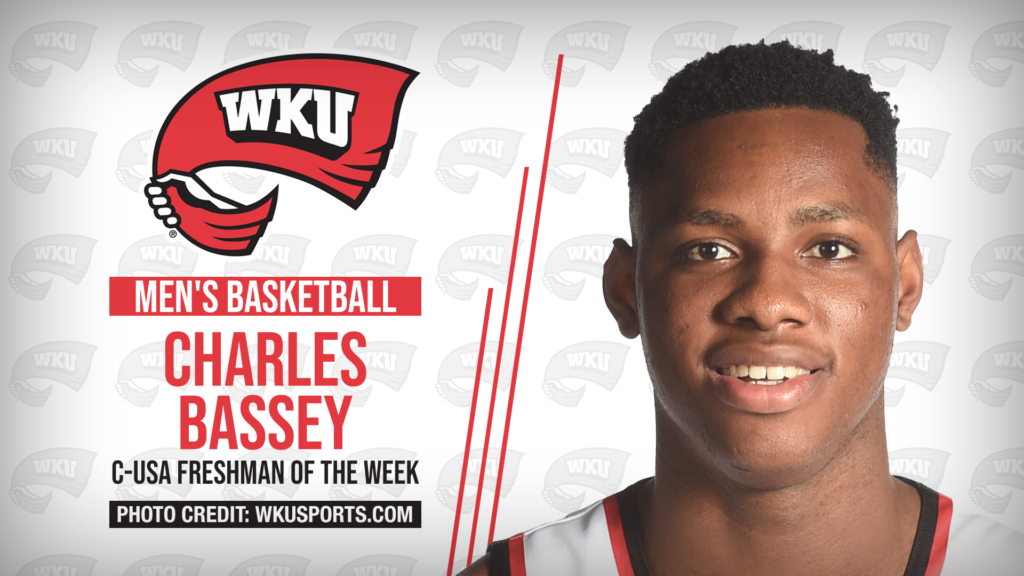 BOWLING GREEN, Ky. — WKU center Charles Bassey went toe-to-toe with one of the top players in the country Saturday and led the Hilltoppers to a memorable win, earning his fourth Conference USA Men's Basketball Freshman of the Week Award in the process Monday.
The 6-foot-11, 245-pound native of Lagos, Nigeria, tallied 19 points, six rebounds and four blocks in WaKU's 83-76 home upset of No. 15/16 Wisconsin on Saturday at E.A. Diddle Arena.
Bassey went 7 of 8 from the field and hit all five of his free throws, all while going up against Wisconsin preseason All-American Ethan Happ. He also added two assists and a steal.
His defense was stellar, holding the usually efficient Happ to a 9-of-23 performance from the field and swatting away multiple of the senior star's shots in the final minutes of the game.