WKU Lady Toppers Fall to Old Dominion in OT Heartbreaker, 83-77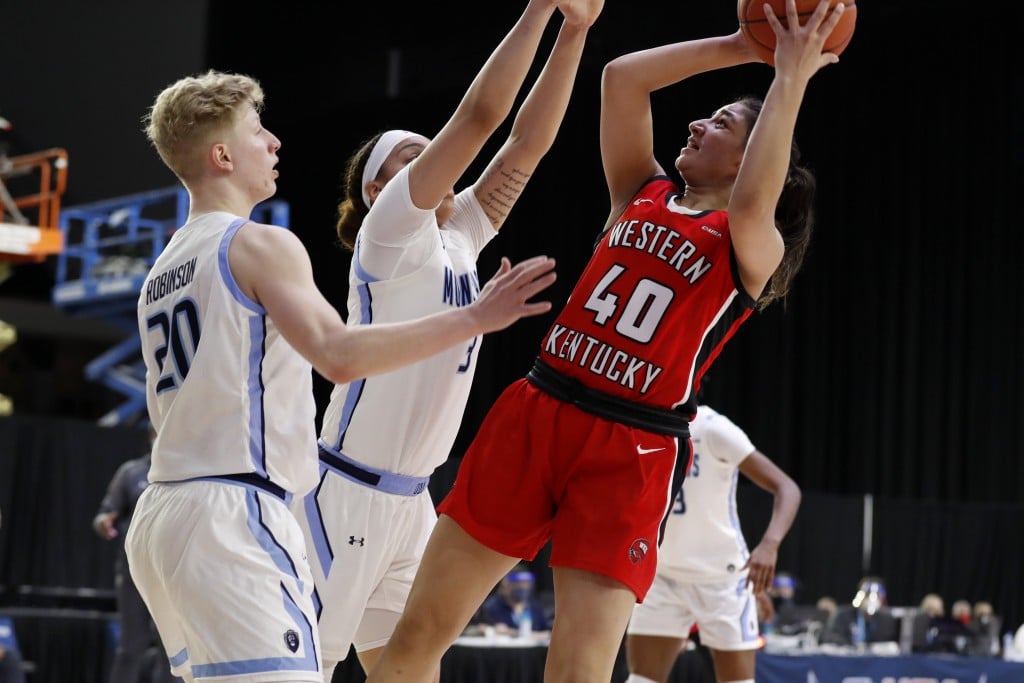 BOWLING GREEN, Ky. — The WKU women's basketball team saw its season end on Tuesday evening in the Conference USA Championship. The Lady Toppers fell to Old Dominion, 83-77, in overtime in the preliminary round.
Raneem Elgedawy had a career high 31 points in the game along with 15 rebounds. Her 15 rebounds brings her career total to 1,005, which ranks fifth all-time at WKU. Her 1,669 career points moves her into 12th on WKU's all-time scoring list.
Meral Abdelgawad had her sixth double-double of the season with 12 points and 10 rebounds. Ally Collett put up 14 points, shooting 4-of-7 from 3-point range. Hope Sivori added eight points along with seven assists and six rebounds.
The two teams stayed even through the first quarter with WKU taking a 16-14 advantage into the second quarter. The Lady Toppers used a 15-9 second quarter to take a 31-23 lead to halftime.
Old Dominion's offense came alive in the third quarter, outscoring WKU 22-12.
The two teams stayed even through most of the fourth quarter. At the 4:37 mark the Monarchs took a 56-55 lead, but a 3-pointer from Ally Collett on the next play put WKU back on top. The two teams went back-and-forth the rest of the quarter and ended regulation tied 65-all.
The Monarchs used a 6-0 run at the 4:06 mark to take a 71-67 lead. Elgedawy connected on a 3-pointer with 51 seconds left to get WKU within two, but Old Dominion came down and hit a three of their own on the next play. Collett answered with a triple to cut it to 79-77 with 28 seconds left. Forced to foul, WKU put the Monarchs on the free throw line and Old Dominion put the final touches on their win with four made free throws.
The Lady Toppers finish the season 7-16 overall.