WKU Hilltoppers fall to Louisiana Tech in NIT Tournament, 72-65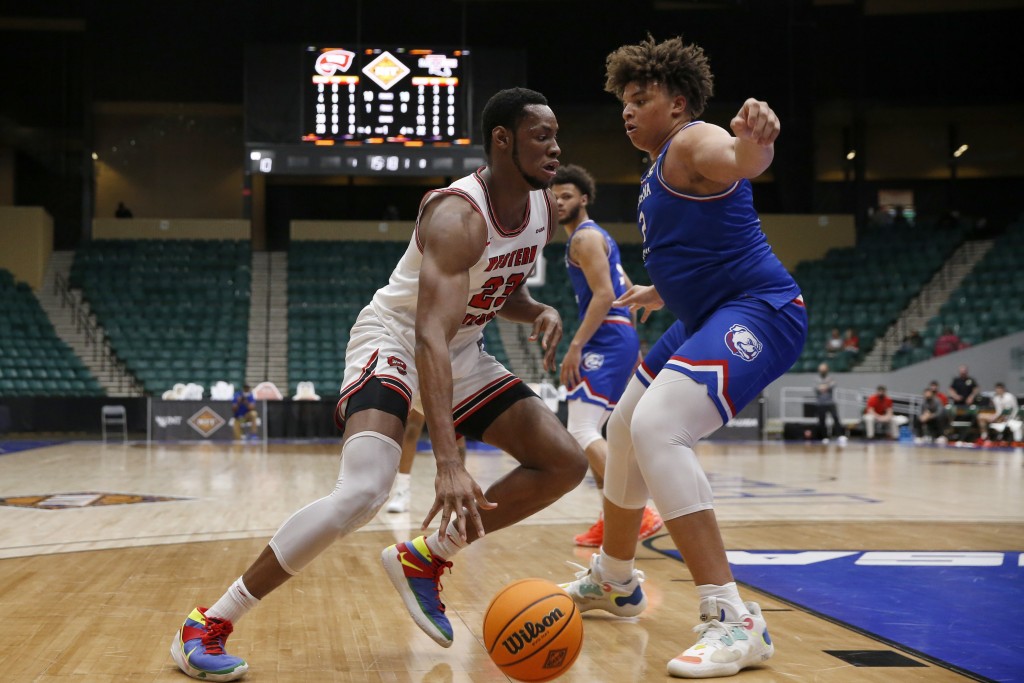 BOWLING GREEN, Ky. – A season that began with so much promise officially came to an end on Thursday night as the Western Kentucky Hilltoppers fell to Louisiana Tech in the 2nd Round of the NIT Tournament, 72-65.
WKU finishes the 2020-21 campaign with an overall record of 21-8 and 11-3 mark in Conference USA regular season play.
Jordan Rawls led the Tops with 20 points, while Taveion Hollingsworth chipped in 13 points and Charles Bassey finished with a double-double of 15 points and 16 rebounds.
The Hilltoppers held a 31-27 advantage with 3:26 to go till halftime, but La Tech closed the first half on a 12-0 run and went into the break with a 39-31 lead.
WKU was able to make it a one-possession game at multiple points in the second half, but would never regain the lead as they drop their second consecutive game to the Bulldogs this year.
As a team, Louisiana Tech shot a scalding 61.1% (11-19) from beyond the arc and finished with an impressive 47.3% (26-55) mark from the field.
Senior Kalob Ledoux poured in a game-high 20 points on 7-11 shooting (6-7 3pt) and was one of eight different Bulldogs players to score at least four points on the night.
Louisiana Tech will face Mississippi State in the NIT Semifinal Round on Saturday afternoon. Tip-off is scheduled for 3 p.m. and the game will be broadcasted on ESPN.