WKU Football: OL Pate named to 2019 All-Conference USA Preseason Team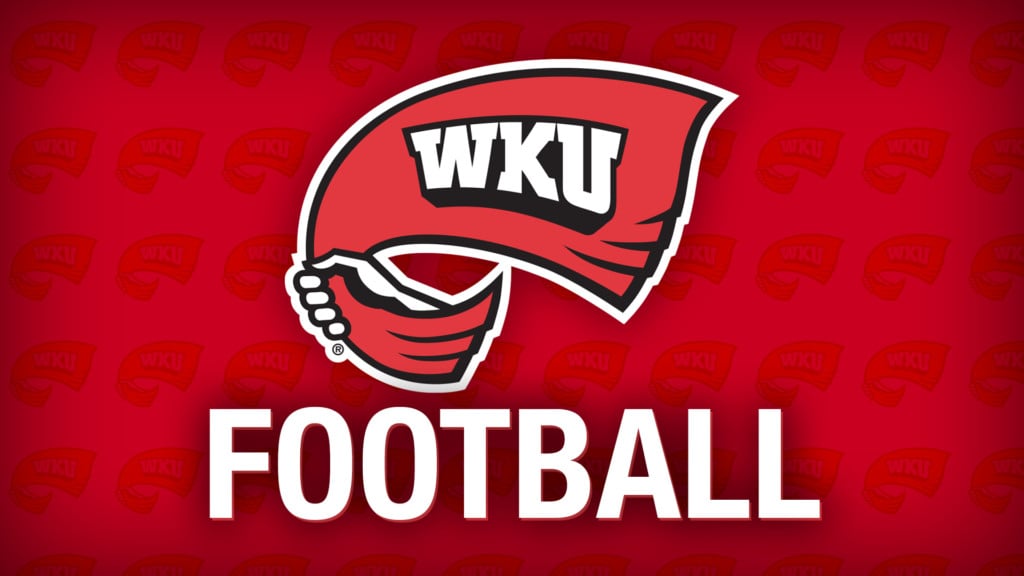 DALLAS, Texas – Senior offensive tackle Miles Pate was voted to the 2019 All-Conference USA Preseason Team, the league announced on Monday. The Lawrenceville, Ga., native — who has appeared in 34 games with 19 starts over his WKU career — joined four other senior offensive linemen that made up the squad, as chosen by C-USA's 14 head coaches.
As a redshirt junior, Pate started all 12 games and played 893-of-898 offensive snaps at the right tackle position. He led C-USA right tackles with a +21.8 overall cumulative rating by PFF College's Signature Stats, which included +9.5 for pass blocking and +8.9 for run blocking. Pate ranked second among C-USA tackles with a 79.1 rating by PFF College's Premium Stats; his 73.6 run block rating was second, while his 78.6 pass block rating stood fourth. Overall, he was called for only one penalty all season.
Pate was recently chosen as No. 40 on national college football writer Bruce Feldman's "Freaks List" with the following write-up that featured some of his physical skills:
"Similar to former Western Kentucky standout Forrest Lamp, Pate plays tackle but projects as an interior lineman at the next level. The 6-2, 314-pounder will be a three-year starter thanks to his terrific agility. He has a 31.5-inch vertical. His 4.50 short shuttle would have tied for second-best among O-linemen at this year's NFL Combine. His 1.77 10-yard split also would have been one of the better times in the position group. WKU strength coach Jason Veltkamp says Pate moves like 290-pound Patriots lineman Joe Thuney (whom Veltkamp coached at N.C. State), but it's even more freakish when you account for the fact that Pate is 314."
The Hilltoppers, under the direction of first-year head coach Tyson Helton, kick off the 2019 season at home on Thursday, August 29 vs. Central Arkansas. Kickoff is set for 6:30 p.m.
2019 All-Conference USA Preseason Offense
QB        Mason Fine, Sr., North Texas
RB        Spencer Brown, Jr., UAB
RB        Benny LeMay, Sr., Charlotte
OL        Miles Pate, Sr., WKU
OL        Levi Brown, Sr., Marshall
OL        Josh Dunlop, Sr., UTSA
OL        Derron Gatewood, Sr., UTEP
OL        Sosaia Mose, Sr., North Texas
TE        Harrison Bryant, Sr., Florida Atlantic
WR       Rico Bussey, Jr., Sr., North Texas
WR       Adrian Hardy, Jr., Louisiana Tech
WR       Quez Watkins, Jr., Southern Miss