WKU Football: Hilltoppers stay unbeaten in C-USA, beat Charlotte 30-14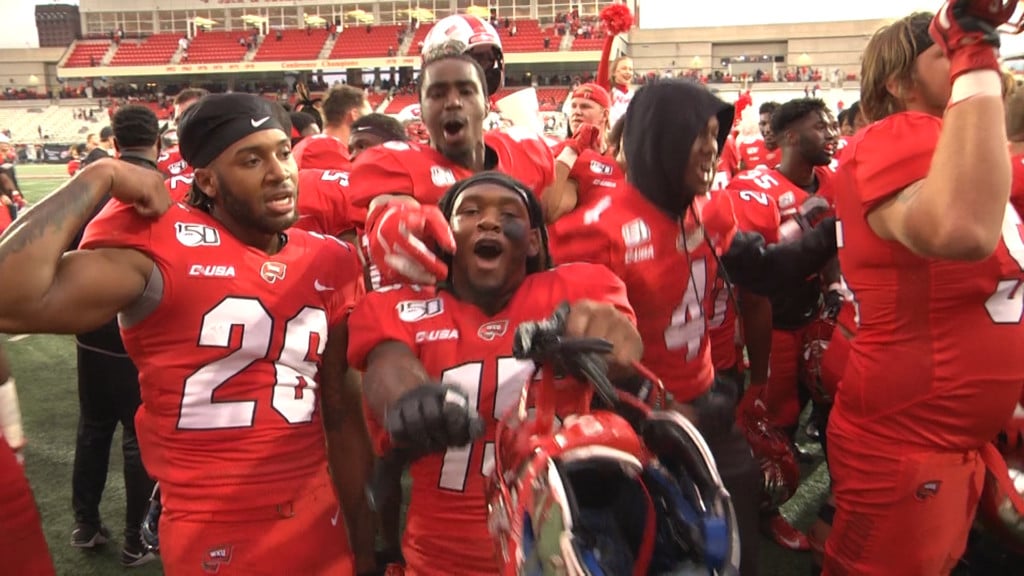 BOWLING GREEN, Ky. – The Western Kentucky Hilltoppers improved to 5-2 overall, 4-0 in Conference USA following a 30-14 win over Charlotte on Saturday afternoon at Houchens-Smith Stadium.
WKU's offense scored their most points in a game this season and the Tops' defense shut down a potent 49ers offense to remain unbeaten in league play.
Hilltoppers quarterback Ty Storey finished 21-30 for 283 yards and two passing touchdowns – he even caught one on a trick play involving a pass from wide receiver Lucky Jackson.
Earlier in the came, Storey connected with Jackson on a flea-flicker for a 69-yard touchdown.
WKU will travel to Marshall on Oct. 26 for their next game.