Wheeling with Warriors provides fun outing for veterans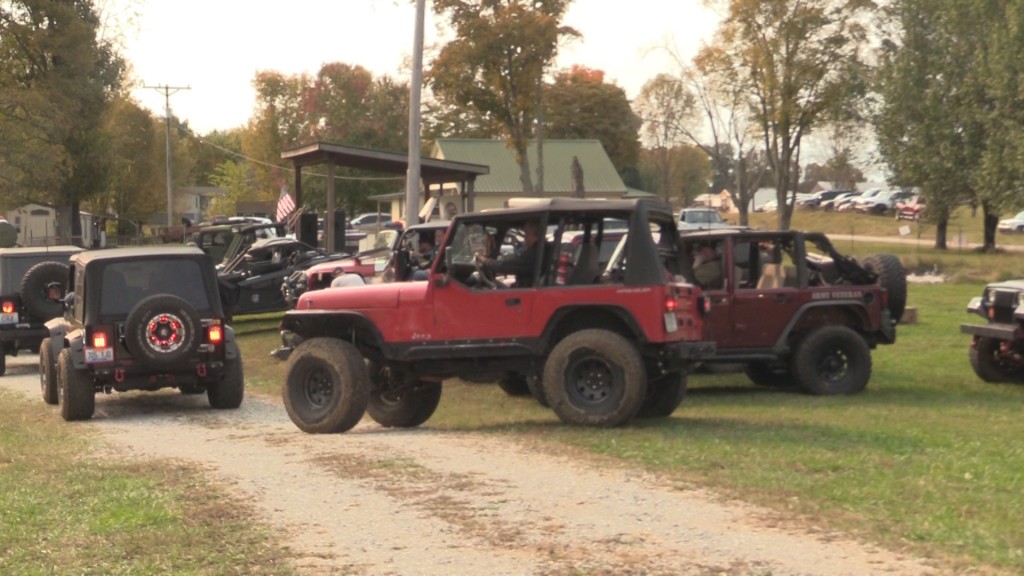 BOWLING GREEN, Ky.- The Wheeling with Warriors Saturday morning at the Wishbone Ranch gave veterans a chance to have some fun by joyriding in jeeps and buggies. The vehicles made trips through rough terrain in the nearby wooded area.
The morning started with the National Anthem and then anyone could take a ride in the vehicles driven by the owners of the jeeps and buggies. This was all done at no cost to the participants. The event also featured live music and free lunch.
This event came from a collaboration from organizations including the Wounded Warrior Project, Foxtrot Forward & Co. and Hands for Life.
Organizers say they were pleased with the turnout to Saturday's event, and people have already started registering for next year.