Truck driver injured after semi overturns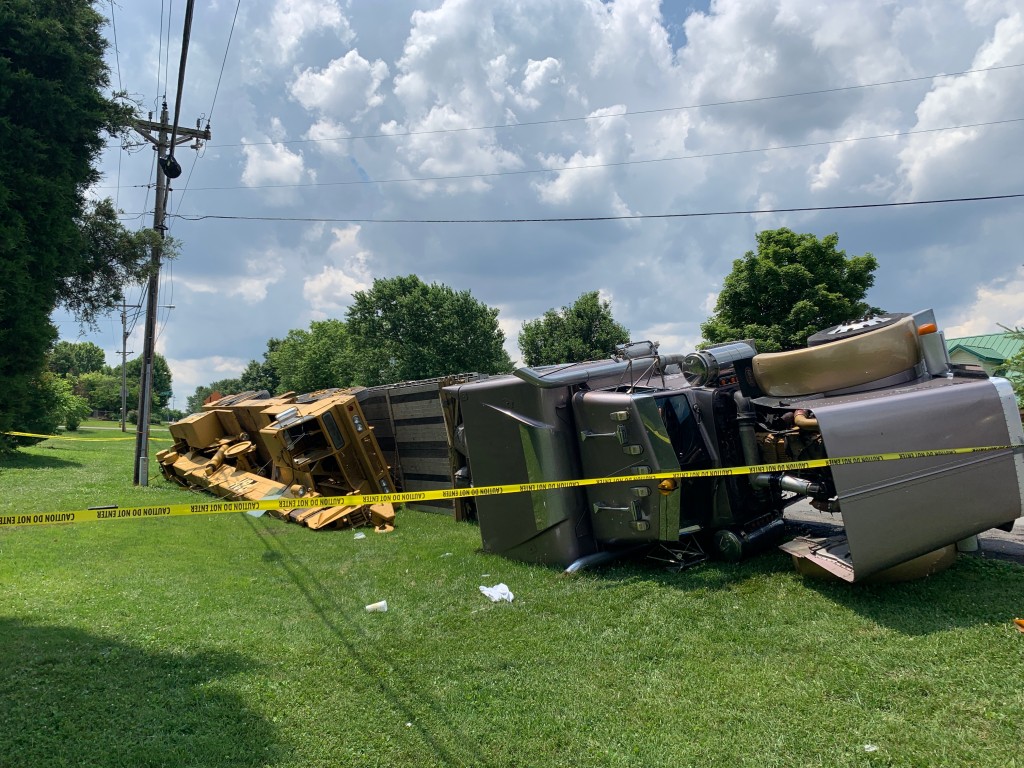 BOWLING GREEN, Ky. – At 10:30 a.m. Bowling Green police were called to an overturned semi at Memphis Junction Road just before the intersection with Russellville Road.
The truck was hauling a crane.
The driver, John Moore, of Alabama, was injured and taken to a local hospital for treatment.
The extent of the injuries was not released.