Tri-Five Nationals roll into Bowling Green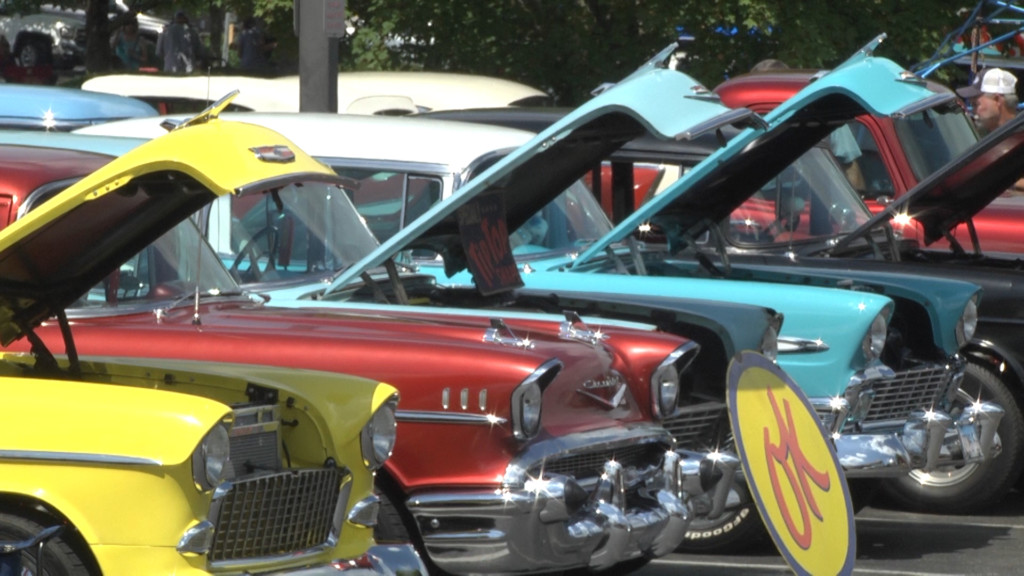 BOWLING GREEN, Ky. – The roar of muscle cars will fill the air this weekend in Bowling Green.
The Tri-Five Nationals have rolled into town for their fifth annual event which celebrates the the 1955, 1956 and 1957 Chevrolet models.
Car-enthusiasts from all around the world have come to Bowling Green for the annual event.
Event organizers are anticipating nearly 3,000 cars to attend the weekend activities, which included drag racing at Beech Bend Raceway.
"There's so many tri-fives that come to town," said Gabrielle Sauerland, event director. "There's a lot of shows that have all kind of different cars. This one is specific. You have lovers who have been tri-five fans since day one of their life. When they come here they're able to see up to 3,000 cars, every one of them different."
To get the festivities started, a kick off party was held in the parking lot at Sloan Convention Center.
For full details about the event schedule, visit the Tri-Five Nationals website.