Tickets on sale now for the Hilltopper Basketball games in 2021 Asheville Championship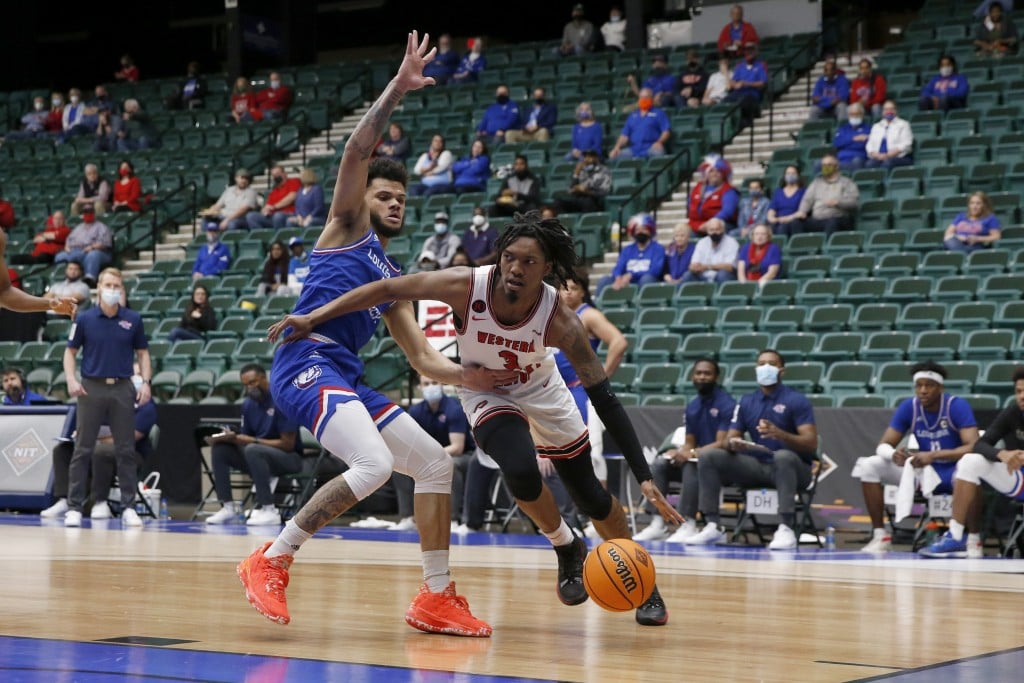 BOWLING GREEN, Ky. — Tickets are now on sale through the WKU Ticket Office for Hilltopper Basketball's games in the 2021 Asheville Championship this November.
The Hilltoppers will play two games between Nov. 12-14 in the inaugural event at the Harrah's Cherokee Center in Asheville, N.C.
WKU will open play against Big Ten opponent Minnesota on Friday, Nov. 12. The Hilltoppers will then play either SEC foe South Carolina or Princeton in a final game on Sunday, Nov. 14.
Game times and specific television information will be announced at a later date. All games of the event will air on the ESPN family of networks.
Tickets are being sold in packages which include admission to all four games of the event, including both WKU games.
Tickets in WKU's cheering sections can be purchased exclusively from the school at the following Ticketmaster link: https://goto.ps/2021Asheville
Hilltopper fans can also purchase ticket packages by emailing tickets@wku.edu, or by calling 270-745-5222 or 1-800-5-BIG RED.
WKU is 0-2 all-time against Minnesota, with the last meeting coming in Minneapolis in the 2014 NIT Season Tip-Off. The Hilltoppers are 13-21 all-time against the current Big Ten membership.
The Hilltoppers are 9-6 overall against teams from the Power Five conferences over the last four seasons.
On the other side of the bracket, the Tops are 1-6 all-time against South Carolina – most recently falling 87-85 in double overtime at Diddle Arena in the return of former WKU head coach Darrin Horn.
WKU has only played Princeton once before, a 59-45 win in the Hoosier Classic in Indianapolis in 1993.
The event is created by KemperLesnik, who operates the Maui Jim Maui Invitational and manages the event portion of the McDonald's All American Basketball Games.
WKU's full non-conference schedule will be released later once finalized.
Harrah's Cherokee Center COVID-19 Policy
The Harrah's Cherokee Center's current COVID-19 policy requires that all attendees must provide proof of full vaccination or a negative test result within 48 hours prior to the event.
This is the venue's current policy at this time and is subject to change closer to the event.
Acceptable forms of documentation include physical vaccination card with your name clearly legible; photo, scan, or digital copy of your vaccination card on your phone; official negative test confirmation (physical document or email confirmation).
Click here for more information: https://goto.ps/3jnSOfE
How to follow the Hilltoppers: For complete information on WKU Hilltopper Basketball, follow the team's social media channels, @WKUBasketball on Twitter, @WKUBasketball on Instagram, and WKU Basketball on Facebook.