Three arrested in Logan County, accused of drug crimes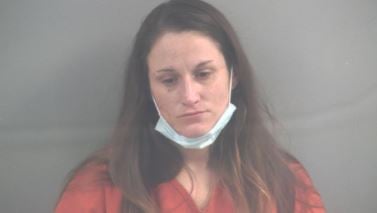 RUSSELLVILLE, Ky.-   Three people in Logan County were arrested Tuesday during a traffic stop.
Quinton Sydnor, Victor Gardner and Amanda Davenport were in a car driving 25 mph over the speed limit. Deputy Jason Brent pulled the vehicle over and smelled marijuana coming from the car, according to a release.
While searching the vehicle, deputies found two open containers of alcohol and a partially smoked marijuana cigarette. Deputies also found a VHS case with a digital scale, a razor blade and a substance consistent with crack cocaine inside.
None of the three claimed ownership of the drugs.
The substance later tested positive for cocaine during a field test and weighed approximately two grams with packaging.