The Kentucky Museum celebrates Christmas in Kentucky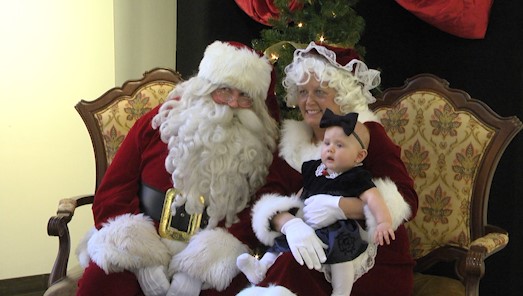 BOWLING GREEN, Ky. -With just a few more weeks to go before Christmas, children and their parents spent part of Saturday taking advantage of the opportunity to learn about Christmas traditions such as decorations and the all-important toys at The Kentucky Museum.
There was even a visit by the seasonal television star himself, Santa Claus, who was accompanied by Mrs. Claus. They were busy listening to the younger event-goers' Christmas wishes.
Children colored pictures, painted ornaments and even baked them to seal in the bright holiday colors.
There were exhibits of toys children received in years past, hardening back to a simpler time before the era of video games and toy cars. There were even balloon animals to round out the fun.
Lucian Hall-Heflin told WNKY News his favorite part of the Christmas in Kentucky exhibit was coloring a picture of a bell.