Allen County Schools prepare the Together for Christmas event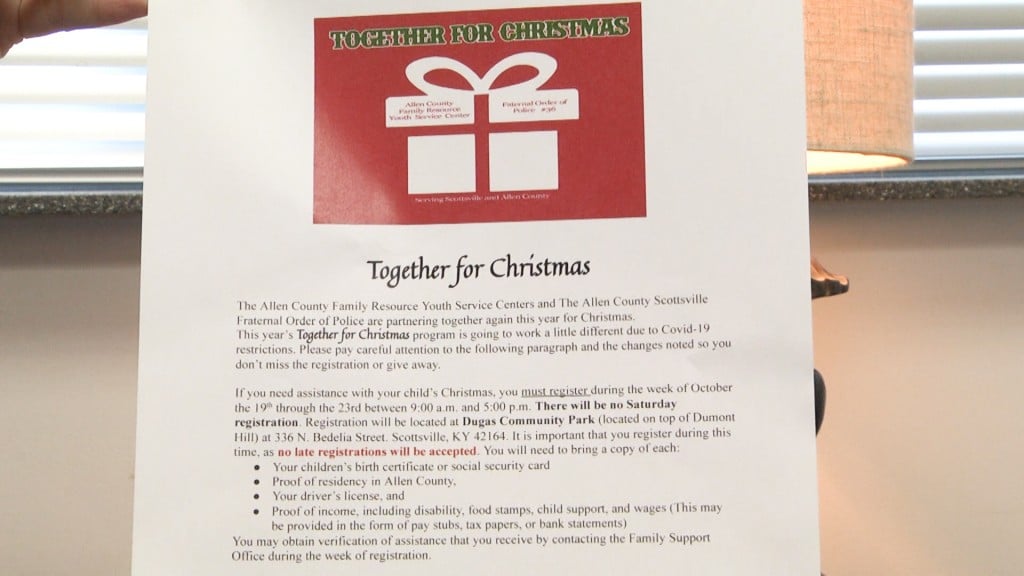 SCOTTSVILLE Ky.-A local school district is getting ready for Christmas a little early to help families have a memorable holiday season.
The Allen County School District is preparing for the annual Together for Christmas event, which is a chance for families with lower income to get gifts around December.
Due to Covid-19, things are going to be done differently. Starting Oct. 19 through Oct. 23, registration for the event will be held at Dugas Park in Scottsville. Registration will not be on Saturday, so families are urged to register now if they'd like to participate this year.
This year, the school district will do the shopping for the families, to avoid everyone gathering in large numbers. The gift pick-up will be drive-thru style Dec. 12 at the high school academic complex from 9 a.m. to 12 p.m.
Together for Christmas comes from a partnership between the Allen County Scottsville fraternal police and the district's youth service center.