South Central Kentucky celebrates holidays with weekend of Christmas parades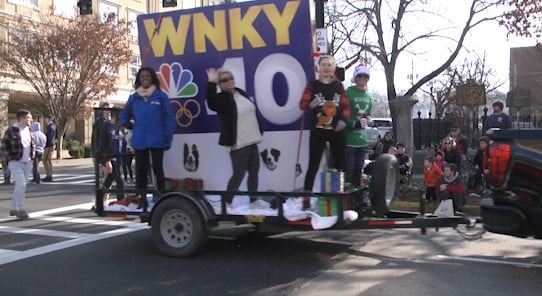 BOWLING GREEN, Ky. – The holiday season rolls on, with several communities hosting Christmas parades this weekend.
Friday night, Smiths Grove hosted the town's annual parade. People lined the streets throughout town to watch the floats and fire trucks go by. There was also plenty of candy to be had by the parade-goers.
Bowling Green's turn was Saturday morning. The parade wound around the city's streets with marching bands from local high schools drumming and trumpeting out festive carols and local politicians waving and wishing everyone a Merry Christmas. There were also civic groups such as  4-H and scouting organizations walking and waving.
A chill to the air made for an even merrier feeling since Christmas is a winter holiday.
That chill will extend into Saturday night when Glasgow's 2019 Community Christmas Parade gets under way at 6 p.m. in downtown Glasgow.