Scottsville man charged with attempted murder of a police officer after wild pursuit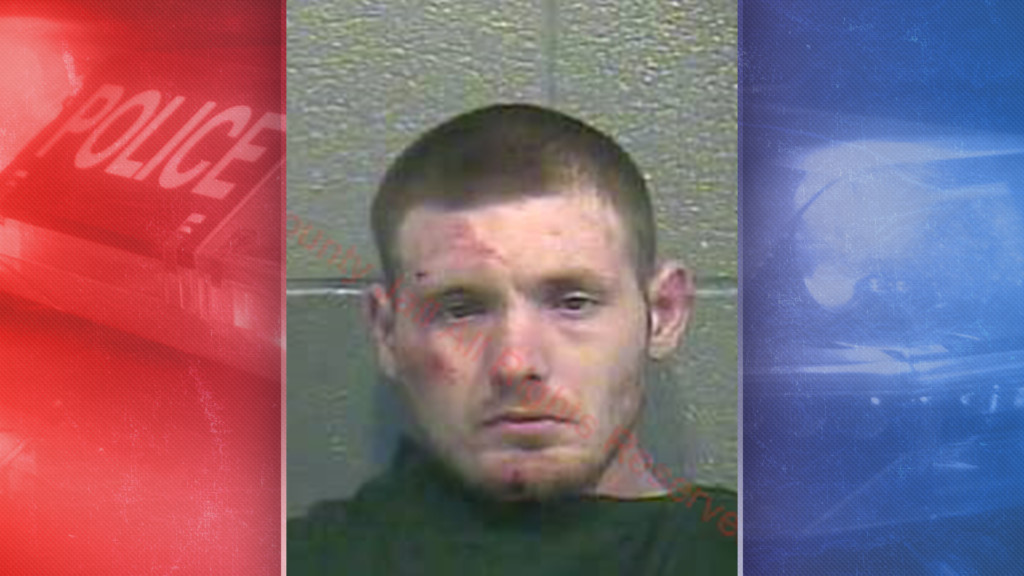 GLASGOW, Ky.- A Scottsville man is behind bars after authorities say he took them on a chase through four counties and in the process attempted to run over two law enforcement agents.
It happened Sunday when Glasgow police say they attempted to pull over Chase Webb, 26, for speeding.
Police say Webb failed to stop.
During the duration of the pursuit, authorities say a deputy with the Barren County Sheriff's Office and another with the the Allen County Sheriff's Office placed spike strips on the roadway in a effort to deflate the vehicle's tires. Instead, authorities say Webb attempted to run over the deputies. Neither deputy was injured.
The pursuit, which started in Barren County, went through Allen and Warren counties before finally coming to an end on I-65 in Simpson County.
Investigators say they located suspected methamphetamine and syringes inside the vehicle.
Webb was charged with multiple offenses, including attempted murder of a police officer.
Webb is locked up inside the Barren County Detention Center.