Preliminary hearing set in manslaughter case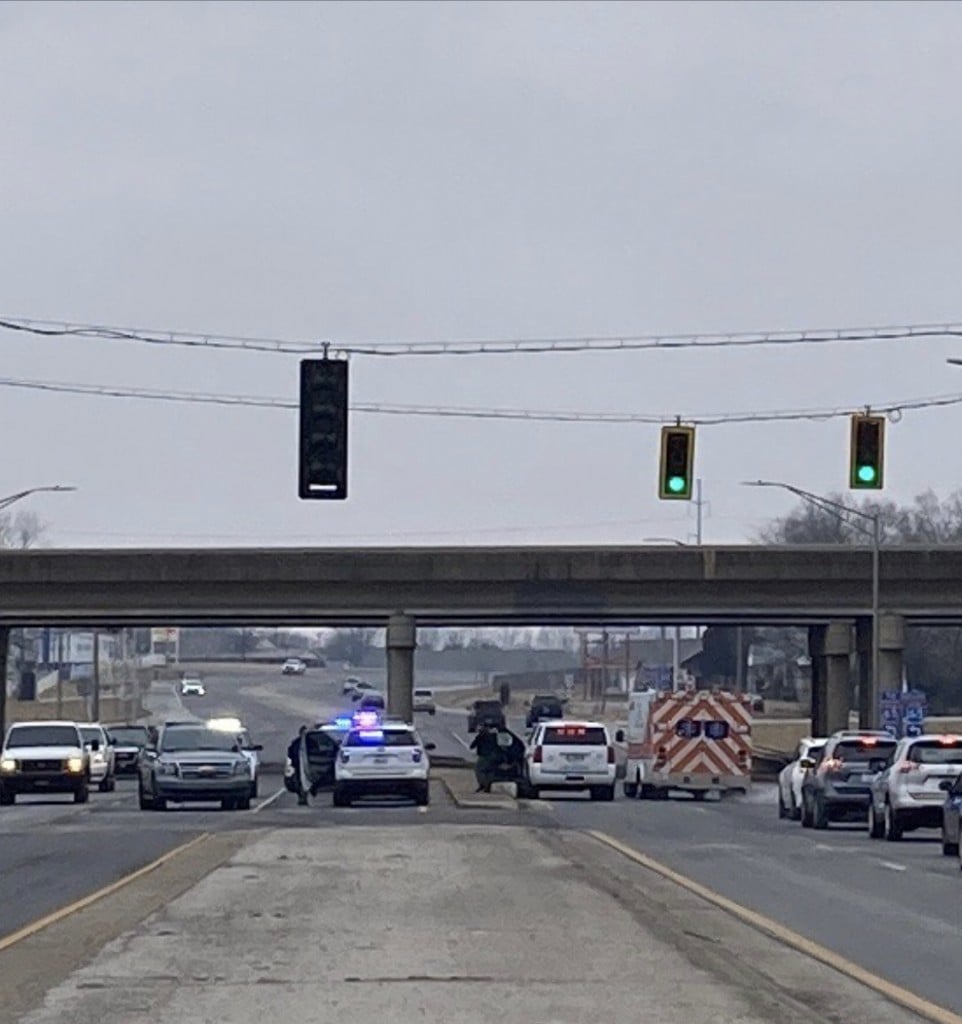 ROCKFIELD, Ky. – A preliminary hearing is scheduled Friday in the manslaughter case against Daniel Moore who is accused of shooting a 74-year-old man to death outside of the man's home Sunday.
At 12:29 p.m. Sunday multiple people knocked on a camper parked at the home of Russell Heard at 995 Galloways Mill Road in Rockfield. A caller to police dispatch said the people knocked on the camper and wanted to know the whereabouts of Bradley Heard who is Russell's son, according to Moore's arrest citation.
The caller told a dispatcher that Russell Heard had been shot and was possibly deceased, and Moore had left the scene in a red Ford Ranger with his sister, Jennifer Moore, according to the citation. Bradley Heard has also been shot.
Minutes later police and emergency medical services responded to an area near Interstate 165 and Russellville Road where they found an injured Daniel Moore. Moore had a stab injury, was taken to a local hospital, treated and released.
Detectives questioned Moore, who said he went to the property to retrieve a gun that had been taken from him by a woman who was in the camper with Bradley Heard. Moore said Bradley Heard came out of residence with a knife in each hand. Moore told detectives he fired a warning shot toward the ground of the residence but Bradley Heard continued to advance, according to the citation.
Moore said he fired additional shots and left the area not realizing he had been injured, according to his citation. Moore told detectives he did not know Russell Heard had been shot.
Police found Russell Heard dead in front of the residence. Bradley Heard sustained three gunshot wounds.
Moore is being held in the Warren County Regional Jail. HIs bond is set at $50,000.
Additional charges arising out of this incident may be forthcoming, Warren County Commonwealth's Attorney Chris Cohron said.
A 74-year-old man was killed and his son injured in a shooting Sunday afternoon on Galloway's Mill Road.
Kentucky State Police responding to a shooting and stabbing scene over the weekend.
According to police, Daniel Moore and Bradley Heard were involved in an altercation that resulted in Moore receiving a knife wound.
Moore is then accused of firing multiple rounds striking Bradley Heard and his father, Russell Heard, according to a release from KSP.
Russell Heard was pronounced dead at the scene and Bradley Heard was taken to the hospital.
"Just shocked at the whole situation. It's nothing you ever want to hear about or see," said neighbor Randy Richey.
Richey, a lifelong neighbor of the Heard family, said Rockfield lost a good
Richey also said, when his grandson was selling popcorn with the Boy Scouts, Russell invited him in and told him about his years in Boy Scouts.
Bradley Heard was listed in critical but stable condition early Sunday night, according to the release.
Law enforcement found Moore in a pickup truck on Russellville Road minutes after the shooting where he was then taken by ambulance to the hospital for his injuries.
Moore was released from the hospital, charged with first-degree manslaughter and was lodged in the Warren County Regional Jail.