Potter Gray Elementary staff looking to raise money for Space Camp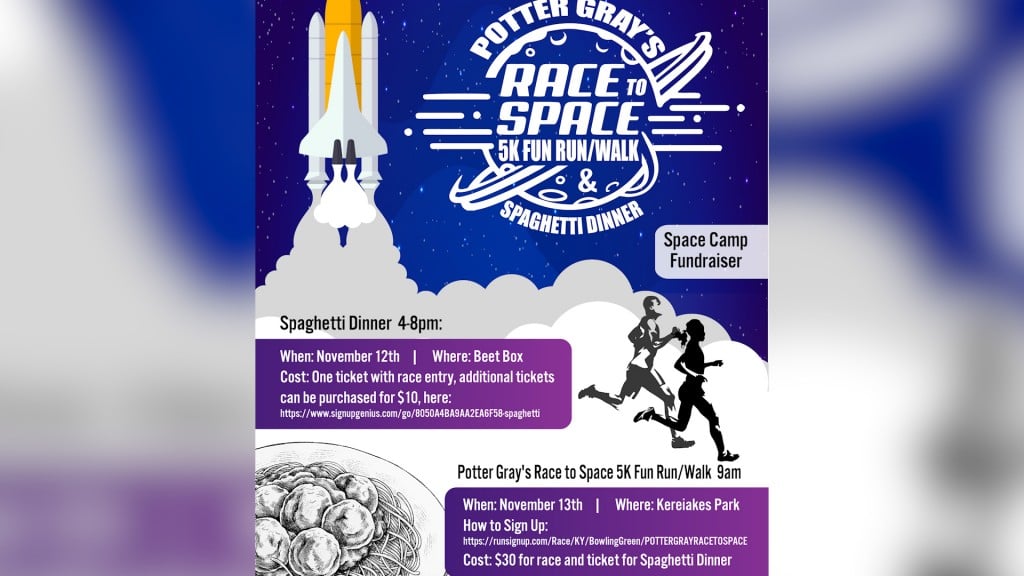 BOWLING GREEN Ky.-Staff from a local elementary school are looking to raise money for the students to take a trip, one that some would say is out of this world.
Students of Potter Gray Elementary will have the opportunity to continue the long time tradition of going to space camp in Huntsville Alabama.
To make sure all students that want to go have the chance to, an online fundraising portal is now open. Other upcoming fundraising opportunities include the space race 5k November 13th at Kereiakes Park, and the spaghetti dinner November 12 at Beet Box.
Teacher Mollie Wilkins says after last year's cancellation of trips, students and staff are even more ready to enjoy the experience of space camp this time around.
"Two years ago, they went to D.C. Last year of course with Covid, things got cancelled. This year, this group is fired up and ready to go with space camp just to have the opportunity to take this 5th grade trip together. We're so excited," Wilkins said.
Space camp will be March 13 through 18. The goal is to have all fundraising complete by December.
A link to donate can be found here.