Police search for escaped Kentucky inmate who briefly kidnapped 2 people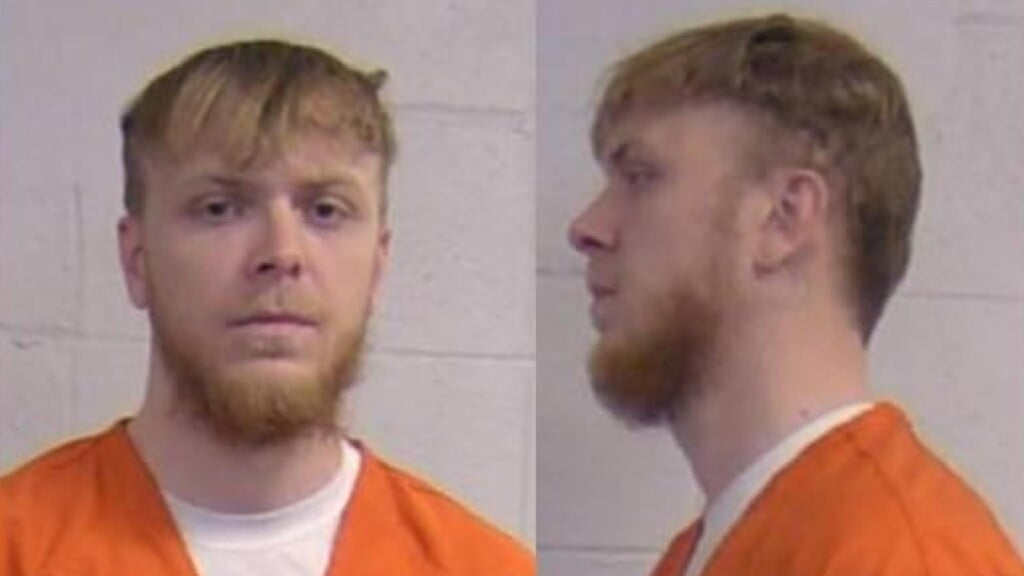 LOUISVILLE, Ky. (AP) — Officers were searching Thursday for a Kentucky jail inmate who escaped custody while being transported and briefly kidnapped two people, forcing them to drive him to another location, police said.
Norman Kenneth Wolfe, 31, was being transported by a deputy with the Trimble County jail when he kicked out one of the vehicle's back windows, jumped out on foot and began crossing roadways, Louisville Metro Police said in a statement.
Police from multiple agencies began a coordinated search and advised schools and businesses in the area to take precautions, the statement said. Investigators were later informed that the inmate briefly kidnapped two people and forced them to drive him to a different location in Louisville, police said. They were released unharmed.
Wolfe was jailed on charges of burglary, fleeing and evading police and convicted felon in possession of a handgun.
Authorities were still searching for Wolfe on Thursday afternoon and urged anyone with information on his location to call police.