Police horse rescued after getting leg stuck in utility hole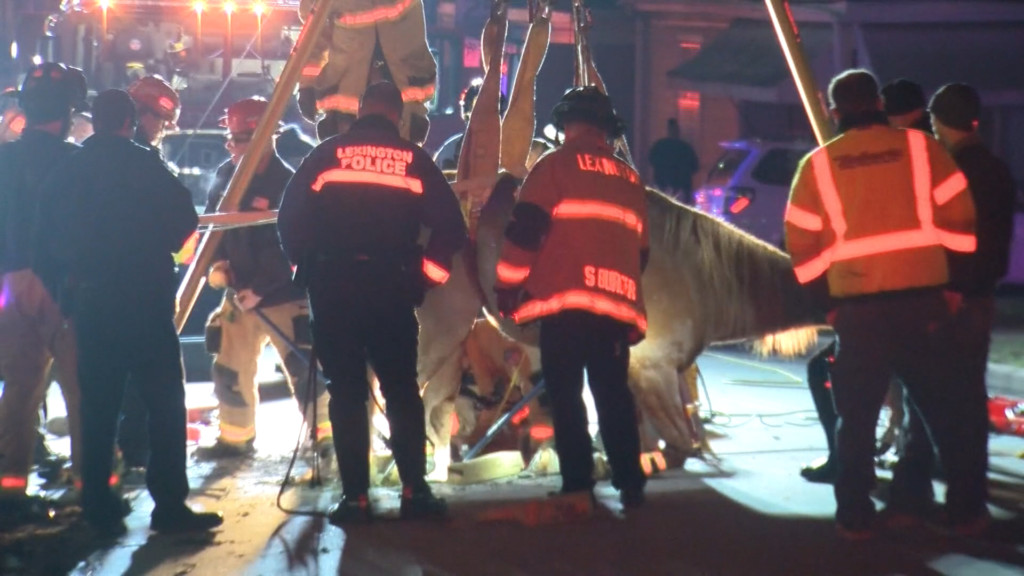 LEXINGTON, Ky.- A horse got its back leg stuck in an uncovered utility hole while walking on Sixth Street Tuesday night in Lexington.
Lexington police have confirmed the horse is a mounted officer's horse.
It got stuck at East Sixth Street and Elm Tree around 6:30 p.m. as they were headed to the Christmas parade.
Firefighters and vets worked for almost two hours to rescue the horse.
Many people gathered to watch the horse rescue.
Fire officials say the horse's shoe was caught down inside a steel pipe.
The horse is about 17 years old, and his name is Yoder.
He has been with the police department for about a year.
Police said Yoder suffered cuts and abrasions, but no broken bones.
He stayed at an animal hospital overnight but was standing and eating by 9:30 p.m.